What is damp?
Damp is a matter of great concern. It is caused by moisture seeping through the walls or the skirting and sooner or later affects the structural integrity of a building. Damp is also an offshoot of condensation, penetrating damp or rising dampness. This damp is insidiously pervasive and diffuses very rapidly in all directions.
Dampness in bathroom walls or wetness in cellars is very common. Mildew and mould thrive in damp places and over a period of time can become genuine health hazards. Rising dampness or penetrating damp causes wall paint to peel and makes walls papery and crumbly and gradually depletes their strength. Damp proofing your wall is a good way to keep homes and offices damp-free. Southern Damp Proofing is well-positioned to provide the best water-proofing treatment.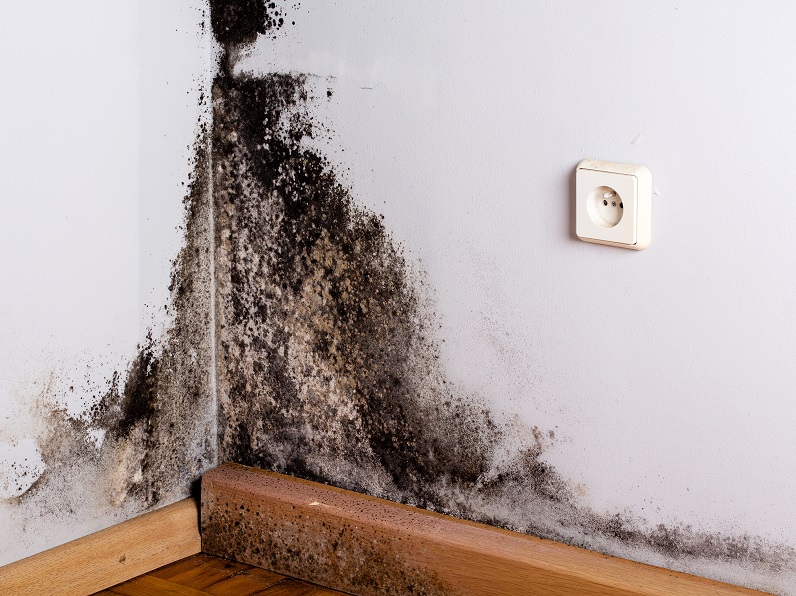 Why our Damp Proofing Treatments are the Best
Homes and office buildings are invaluable investments. Southern Damp Proofing helps to keep the brand value of those investments intact by providing damp proofing services that are unmatched in both price and quality. Southern Damp Proofing has three and a half decades of experience under its belt and has worked its way through hundreds of renovations and property improvements.
It occupies a unique position in the damp proofing service industry. It boasts of a wide range of damp and timber specialist services and offers unique damping solutions. Years of practical experience, expert knowledge, and guaranteed satisfaction has propelled Southern Damp Proofing to the forefront of the damp proofing industry.
Damp Proofing Can Help Prevent
Rising / Penetrating Damp
Ingress of Water
Salt Crystallization
Plaster Breakdown
Damp Staining
Wet Rot / Dry Rot
Damp Wall Treatment and Repairs
Incessant damp causes ugly patches to appear on walls. This damp is generally treated with sealants, putty or a coat of emulsion paint. Such temporary measures are no doubt less costly but don't tackle the root of the problem. This leads to eventual structural damage and costly repairs.
Mould and moisture-ridden walls and seepage at junctions are by themselves problematic, not to mention the health hazards that they are likely to bring in their wake. Regardless of whether it's the basement or the bathroom that has been affected, damp invariably affects the whole place over time.
Damp Proofing Services in London
What are the Types of Damp Wall Treatments and Repairs?
Rising dampness, penetrating dampness or condensation can be treated in many ways. However, the best, strongest, most affordable, effective and impermeable solution is the use of environmentally friendly and damp proof silane/siloxane creams. These have been specially formulated and when injected into the mortar in the walls, they intoxicate the surroundings too – – above and below. When the damp proof cream is released slowly, the polymer is absorbed first by the capillaries in the mortar and then gradually diffuses into other substrates and bricks. These creams are drip-free, easy to use and very effective as they create a water-repellent barrier.
Call Southern Damp Proofing Today
For Top Quality Damp Surveys & Treatments
How Our Damp Proofing Treatment Process Works
We are within easy reach always-
Book an appointment- Call us  and our local team will do the damp survey
Damp problem survey- The team investigates the dampness, determines the causes and offers suggestions and recommendations
Actual treatment: PCA-certified expert technicians carry out the treatment
Post-treatment care-The Southern Damp Proofing team will ensure complete customer satisfaction and will resolve the dampness issue completely — regardless of how long it takes
Repairing Walls after Treating Rising Damp
Southern Damp Proofing prefers to use lime plaster to repair damaged walls rather than plasters and anti-sulphates that are generally used by a majority of treatment companies. Service teams repair removed parts and reinstate them rather than replace them with new parts. Walls are re-decorated only when they are completely dry. The Southern Damp Proofing process for damp proofing has the triple advantage of
Ensuring damp-free walls for a long time
Allowing maximum breathability
Being affordable
Why Choose Southern Damp Proofing for Damp Wall Treatments and Repairs?
Southern Damp Proofing surveyors are experts in their own right and are fully qualified and certified in the treatment industry. Southern Damp Proofing has a brand presence across the United Kingdom and has been tackling rising dampness, condensation, and moisture with great success. As property and construction specialists, Southern Damp Proofing teams are knowledgeable about the kind of damage and decay that can occur because of dampness to walls and timber.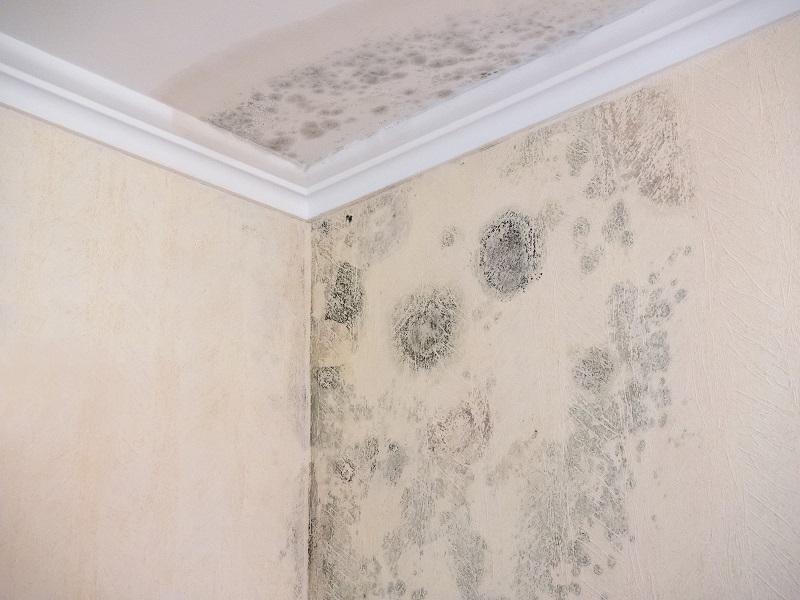 Technicians at Southern Damp Proofing are highly skilled and are also locals in all senses of the word. Well-equipped service personnel can effectively deal with any kind of dampness or rot issues for all property types across their terrain.
What is the Cost of Damp Proofing Treatment of Walls in the UK?
All cases of dampness are not of the same magnitude; hence, repair costs also vary. Treatment specialists survey the property, assess the depth of dampness and damage and submit a report. A surveyor report includes quotations and also an estimated cost.
Call us today
Southern Damp Proofing is a household name when it comes to offering unbiased suggestions and recommendations for treating timber decay or property dampness in the United Kingdom. Call our local branches if you are facing any such issues.
Free No Obligation Site Damp Surveys
Contact Southern Damp Proofing Now to Speak With an Expert
Information about London
Southern Damp Proofing offers Damp Wall Treatment & Repair services in London.
London, Greater London, a Capital City located in England.
London's sightseeing opportunities include Hatton Garden, River Thames, Canary Wharf, and Three Mills.
As a result of its location, a number of rivers and water ways inlcuding Kensington Canal, River Thames, and London River Services are found within London.
London's administrative division of local government is a Devolution In The United Kingdom.
London is part of Greater London.
London is linkedd to county district shires including Bromley, Bethnal Green, Ponders End, Bexley, and St Pancras.
The wards and electoral sub divisions of London also include Kew, Teddington, Barnes, and Brentford.
The Capital City of London is representated at a national level by Westminster Abbey (UK Parliament constituency), Kensington and Chelsea (UK Parliament constituency), Paddington North (UK Parliament constituency), Chelsea (UK Parliament constituency), and Battersea (UK Parliament constituency).
The Capital City of London also encompasses villages such as Harefield, and Arkley within its administrative area.
Over the years London has assimilated a number of settlements including Forest Gate, Seven Sisters, South Kensington, Gordon Hill, World's End, Barnsbury, and Harold Wood.
Ponders End, Chadwell Heath, West Ham, Brondesbury Park, and Oakleigh Park are also part of Southern Damp Proofing's Damp Wall Treatment & Repair service area in the Capital City of London.
Other service areas covered by Southern Damp Proofing within London, England include Gunnersbury, Surrey Quays, Wapping, Enfield Town, and Tooting,
in addition to London's outer urban areas Wealdstone, Pitshanger, Poplar, Colliers Wood, and Burnt Oak.
Last in order of mention, Southern Damp Proofing's Damp Wall Treatment & Repair services cover the larger London area along with Chessington, Worcester Park, Streatham, Kensal Town, and Roehampton.
Within In London, Greater London you can find several small communities including Fulham, Angel, Hornsey, Wimbledon Park, and Duckett's Green.
Towns such as Brent Cross, Summerstown, Eltham, Highgate, and Sydenham can be found within London.
Other towns found within the Capital City of London include Romford, Barking, St Mary Cray, Kingston upon Thames, and Uxbridge
Institute of Cancer Research, and Lister Institute of Preventive Medicine within London are known through out the England and the United Kingdom.
Well-known schools in London are Redcliffe School, and Sussex House School.
Provide a physical education forum within London is the Carlyle's House, and Design Museum.
Vauxhall Gardens, Wimbledon Park, and Ranelagh Gardens are popular with London citizens and known throughout England.
Herne Hill, Swiss Cottage, and Tulse Hill are intrinsic to London transport infastructure.
London is best known for Statue of Charles II, Royal Hospital Chelsea.
London encompasses notable heritage assets including Elephant and Castle, Albert Bridge, Regent's Park Estate, 66 Old Church Street, and Embassy of Spain.
Churches in London include Lady Margaret School, Chelsea Academy, and Chapel at College of St Mark and St John.
The rich history of London includes Clapham, Enfield Island Village, Nell Gwyn, Chelsea Harbour, and Southwark.
Canary Wharf are London's central business districts.
A number of companies including Granny Takes a Trip, Wilkinson Sword, and J Gurney Nutting & Co in the Capital City of London.
The main shopping centre for London is Peter Jones (department store)
FAQ's
How long to wait to decorate after
damp
proofing
Walls should be redecorated with emulsion paints or wallpaper only after they are completely dry. Allow a couple of months at least to elapse before painting walls and a year at least before wallpapering them. Lingering dampness can adversely affect the process.
Southern Damp Proofing is geared to solve all damp and timber decay issues. Call us or call on us and put an end to mildew and dampness.
How long does
damp
proofing take?
Once the
damp
proof product is injected into the walls, no re-plastering is done before the wall is completely dry. BBA certificates state that a minimum of at least two weeks should elapse before the wall is plastered again. The normal period specified in the industry's code is 6-12 months. The bottom line is that no trace of even lingering wetness should remain.
Can you claim
damp
proofing on house insurance?
Home insurance policies normally don't cover damage that is an offshoot of either moisture or rising dampness. The onus is on the buyer to ensure that the house is in good shape and doesn't have any dampness issues.