Southern Damp Proofing homebuyer reports offer specialist pre-purchase woodworm, rot and damp studies to potential purchasers of any design and age of the building.
Southern Damp Proofing provides a full examination of the property, offering a range of damp, timber decay or woodworm treatment options. If a valuation survey has determined any damp or timber problems or if your lending institution or mortgage service provider feels the property is of an age when moist or timber problems might easily exist, Southern Damp Proofing can assist in fixing these problems. Purchasing a new house is likely the most expensive thing you will buy in your lifetime and protecting yourself from unpredicted flaws that might be costly to repair as soon as you've purchased the property is essential.
Concerned about damp or wood-rot
As is the case with many problems, it is easier to deal with an issue when it's found early. There are many reasons for wet, ranging from condensation, harmed pipework or an inadequate Damp Evidence Course. The secret to fixing the problems is to set the source and determine the problem.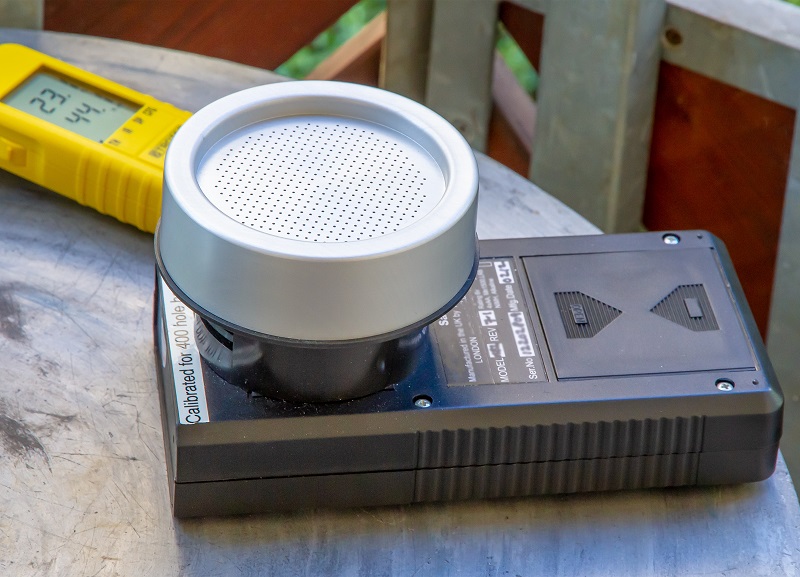 Early and specialised intervention can assist protect property, not just from the structural degradation, however likewise from the health risks that can occur from the existence of mould.
Free Site Survey No Obligation
Contact Southern Damp Proofing Now to Speak With an Expert
Our Timber and Damp Surveys
Our timber and damp surveys diagnose the causes of any dampness/moisture ingress that may be present. We investigate how your home was constructed, and what works been compelted to your property over the years. Southern Damp Proofing then explain how these aspects come together to produce a pattern of possible issues – along with diagnosis and remedial services. We educate you about your house, and provide you with the self-confidence that it is NOT gradually sinking into the Thames estury or drawing up a rivers worth of water via brick capillary action.
Damp Proofing Can Help Prevent
Rising / Penetrating Damp
Ingress of Water
Salt Crystallization
Plaster Breakdown
Damp Staining
Wet Rot / Dry Rot
How a Damp Survey is carried out
There are lots of possible problems that are connected with damp and water ingress, in order for the cause to be appropriately determined, a specialist surveyor is requires to check your property thoroughly. Damp and moisture in your property will, with time cause structural damage as well as potentially leading to rotting wood fungi such as wet rot and dry rot. which themselves have health implications. The end result is structural timber deterioration, and the longer damp is left untreated, structural deterioration will be become worst and more expensive to correct.
How a Timber Survey is carried out
An assessment of the both the inside and exterior of the property will be carried out to identify any timber decay or structural flaws that could potentially lead to timber degridation or fungal decay.
Pre-Purchase Report for Woodworm, Rot & Damp Problems
If you are in the process of purchasing a property, re-mortgaging your home or attempting to get equity release? So you and the prospective buyer have settled on a price for the property, the mortgage lender will usually send out a specialist surveyor to perform a valuation report. You will need to provide damp and timber survey report before the lender will allow the sale to complete.
Contacting the damp and timber specialists
Aranging up a damp and timber survey with Southern Damp Proofing is simple. Call your regional office on the number below or complet our online cotnact form to request quote and one of our Damp Proofing experts will get in touch to organize the survey for you.
Call Southern Damp Proofing Today
For Top Quality Damp Treatments
Information about London
Southern Damp Proofing is proud to offer Investigations & Surveys Services.
London is a Capital City located in Greater London in England.
London's main attractions include Hatton Garden, Three Mills, River Thames, and Canary Wharf.
As a result of its location, a number of rivers and water ways inlcuding River Thames, Kensington Canal, and London River Services are found within London.
London's council/local authority is a Devolution In The United Kingdom.
London is found in Greater London.
London is associated with county districts including Forest Hill, Dormers Wells, Brondesbury Park, Northolt, and Motspur Park.
Wards in London are usually named after thoroughfares, neighbourhoods and parishes, these include Brentford, Kew, Teddington, and Barnes.
National parliamentary constituencies of the Capital City of London include Chelsea (UK Parliament constituency), Kensington and Chelsea (UK Parliament constituency), Westminster (UK Parliament constituency), Westminster Abbey (UK Parliament constituency), and Battersea (UK Parliament constituency).
The Capital City of London also amalgamated villages such as Harefield, and Arkley within its boundaries.
London is formed by a number of settlements including Harefield, Tottenham Hale, Chessington, Blendon, Woodford, Hillingdon, and Tufnell Park.
Paddington, Cockfosters, Hampstead, South Acton, and Sutton are included withinin Southern Damp Proofing's Investigations & Surveys Services area in the Capital City of London.
Other service areas of Southern Damp Proofing in London, England encompass Seven Kings, Bermondsey, Pimlico, Edgware, and Colliers Wood,
as well as London's outer urban areas Three Mills, Brunswick Park, Bexleyheath, Notting Hill, and Gunnersbury.
In conclusion, Southern Damp Proofing's Investigations & Surveys Services also cover the wider London area which includes Dulwich, Upper Clapton, Finchley, Hampstead Garden Suburb, and The Hyde.
Smaller areas within of London, Greater London include Lewisham, South Hackney, Beckton, Hook, and Hendon.
In London you find towns like Albertopolis, Dartmouth Park, Anerley, Norbury, and Mitcham.
Additional towns that form parm of the Capital City of London include St Mary Cray, Bromley, Croydon, Enfield Town, and Kingston upon Thames
Institute of Cancer Research, and Lister Institute of Preventive Medicine located within London are distinguished through England and the United Kingdom.
Notable educational establishments in London include The Hampshire School, and Thames Christian School.
Promoting cultural heritage in London is the Carlyle's House, and Saatchi Gallery.
Crystal Palace, Cadogan Place, and St Luke's Church are enjoyed by London residents and famous through out England.
Notable roads within London include Elephant and Castle, Lillie Road, and Hatton Garden.
London reputation can be ascribed to its rich heritage including Statue of Charles II, Royal Hospital Chelsea.
Structures and Buildings of special interest within London include Cohen House, Grosvenor Bridge, Canary Wharf, Hanger Hill, and Enfield Island Village.
The churches within London include the well known Chapel at College of St Mark and St John, Church of Our Most Holy Redeemer and St Thomas More, and Lady Margaret School.
Included in the long history of London are Shepherd's Bush, Three Mills, Merton (parish), Battersea Railway Bridge, and Brixton.
Canary Wharf are notable as London's main business centres.
A variety of business including Chelsea Bun House, Wilkinson Sword, and Moonpig were founded in the Capital City of London.
The main shopping centre for London is Peter Jones (department store)
FAQ's
What is a Damp Proof Membrane
A damp proof membrane (DPM) is another common technique used to avoid rising damp from occuring within a property. Our damp proof membrane sheets are made from materials such as polyethylene or butyl rubber and serve as an effective barrier to prevent moisture from making its way into a property. Our qualified specialists have a terrific understanding of how to fix damp concerns and are experienced in setting up damp proof membranes for walls and floors within a property.
What Happens During the Damp Survey?
Once you have spoken to the damp specialist and scheduled the survey, we will attend your property or the property you intend to purchase. Souhern Damp Proofing will work systematically through the structure and focus on any areas that have been identified as at risk from damp or water ingress.
What to do After a Bad Damp Survey?
If the report comes back, and there are significant damp issues, there is no need to panic. Most damp issues can be repaired relatively quickly, and might not necessarily cost you a significant ammount. It's likely that the survey will have been carried out before your physically pay for the property, and at this moment you are still able to negotiate a sale price based on the findings/outcome of the survey
Do I Need a Specialist Damp Survey?
A chartered surveyor will be able to adivse if damp is a problem in your property. They will do this by utilizing special tools to measure the level of internal moisture in walls and taking a look at particular locations that are frequently affected by damp problems.
What is a Damp Proof Course?
A damp proof course (DPC) is among several damp proofing treatments used to prevent damp problems within a property. Damp Proof Course repair can be applied, utilizing a range of techniques and is a long term solution to prevent damp/moisture from getting into your property through walls.