What is structural waterproofing?
In simple terms, structural waterproofing is using various materials and methods during a building's construction to make the building water-resistant or waterproof. This is an essential step in the building process to ensure the roof, siding, foundations, and other surfaces remain resistant to water. In general, materials for roofing shed water due to the slope in the roof as well as the materials the roof is built with.
In some instances, roofing must be waterproof, for example, flat roofs. Tar paper with asphalt or felt paper is just two waterproof membrane systems that make up a roof to help it maintain waterproof attributes. Other waterproofing systems include the use of liquid roofing, bituminous waterproofing, EPDM rubber (ethylene propylene diene monomer), amongst others.
What types of materials are used for damp proof courses?
Structural waterproofing via mastic asphalt
One product that has been used for centuries as a waterproofing membrane system is mastic asphalt. Mastic asphalt is made when limestone aggregate is combined with asphaltic cement after being heated to 210°C. Once the mixture has been heated and bound, it can be installed by a qualified technician. This simple product has been used for so long because it's known for its durability, resilience, and long life.
Damp Proofing Can Help Prevent
Rising / Penetrating Damp
Ingress of Water
Salt Crystallization
Plaster Breakdown
Damp Staining
Wet Rot / Dry Rot
Structural soundproofing via the use of brick, stone, and flat
Many outdoor areas use stone masonries such as patios, sidewalks, swimming pool decks and other hardscapes. Most types of stone used in these hardscapes must be sealed to be correctly waterproofed. If the stone is not adequately sealed than being exposed to the elements such as ice or rain could quickly damage the surface. Not only will sealing your flagstone protect it by waterproofing it, but it will also decrease the potential for the growth of mildew, mould or moss as well as enhance its natural colour.
Bricks are also used for structural waterproofing because they are structurally sound and provide a decorative quality to the building. Even though bricks may look the same on the outside, they may be made up of different materials and have different characteristics that can range considerably. By using masonry water repellents, you can waterproof your bricks to give your building extra protection from the weather and penetrating damp. Protecting your bricks from the elements will also safeguard the porous materials from frost damage and freeze cycles. Southern Damp Proofing uses water repellents specifically for brick, stone, and slate.
Call Southern Damp Proofing Today
For Top Quality Damp Surveys & Treatments
What are the types of Structural waterproofing?
Inner wall waterproofing
Underlying damp problems are evident when the various signs of damp can be seen on your internal walls. These signs can be from a leak, condensation, a fault in a pre-existing damp proof course, or poor ventilation. Rising damp although it's rare can also be seen on internal walls. Before any wall repairs can be made, the source of the damp must be remedied before any redecoration to the area can be completed.
Before you can consider any damp proof course choices, the initial cause of the damp needs to be corrected. You can rest assured that your damp problem is adequately fixed after a professional has been consulted. You will have a safer living area once the damp has been removed and the room has appropriately been damp proofed. This will make your living space more comfortable, too.
Cellar and basement waterproofing
If you have a newly converted cellar that was to maintain water, then all of your belongings, including furniture and decorations, could be damaged due to the water.
At the Southern Damp Proofing, we can oversee the waterproofing of your cellar or basement from beginning to end. As a leader in waterproofing solutions, our technicians have an abundance of qualifications and experience. Our technician's qualifications include memberships in associations such as the Structural Waterproofing Association as well as the Property Care Association (PCA).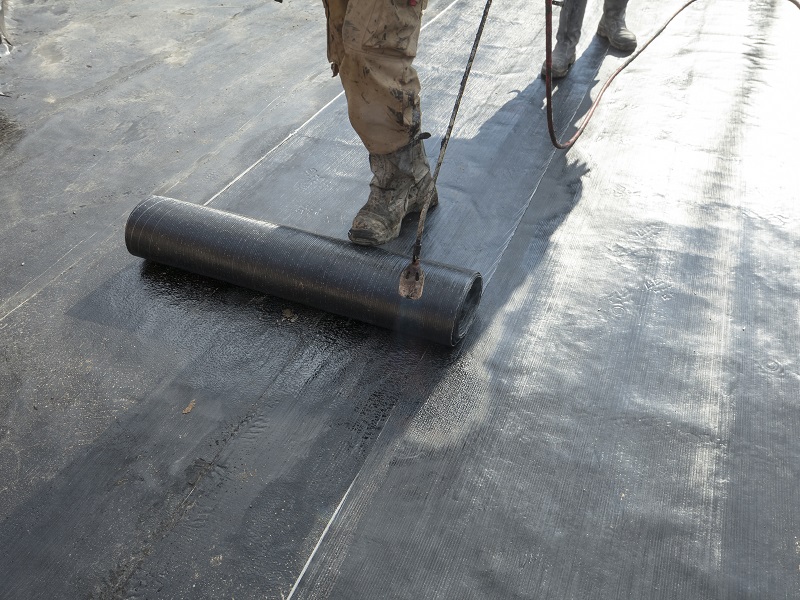 Cavity
A cavity wall membrane, otherwise known as a waterproof membrane, is a damp wall solution that's inserted into the wall and controls the water. It controls the water through a gap that is formed between the basement or cellar wall and the cavity wall membrane. Water is then directed to a sub pump or drainage system. This damp proof course is different and that it holds back water by using slurry or cement layers. For more information or help with your cavity wall membranes, call 01245 678 920 to contact brand Southern Damp Proofing Solution's local office.
Condensation solutions
One of the most widely seen types of damp is condensation. That happens when warm, moist air meets a surface, such as a wall, at a lower temperature than the air itself.
Properties with poor ventilation have a higher probability of having a condensation problem. Condensation usually forms on windows, bathroom tiles, and other non-absorbent surfaces. At the Southern Damp Proofing Services, we can help you with your condensation problem with a variety of solutions. One solution that we use is a damp proof course chemical injection.
Drainage systems for cavities
A subchamber and pump system protect the cavity area by using drainage channel and membrane.
One damp proofing option that is designed for those with minimal needs is a plastic that is placed along with the concrete and cut to size to cover the floor. This membrane sits between the underlayment and the concrete; it is not a liquid.
Structural Waterproofing in London
Structural waterproofing benefits
There are many benefits when improving your structure through waterproofing, including strengthening the structure, reducing maintenance costs, preventing mould, and providing a healthy environment.
The structure can be strengthened by waterproofing because it hinders water's ability to come in through the floor, walls, or ceiling. If these areas are susceptible to water intrusion, the structure is at risk of corrosion, rust, deterioration and rotting. However, concrete waterproofing can eliminate these damages by preventing them.
In addition to strengthening the structure of your building, concrete waterproofing is an easy way to save money on repairs by preventing them before they need to be made. You will have fewer maintenance problems if your building doesn't experience water damage at all.
Moisture buildup in walls and ceilings can create mould or fungus growth. Concrete waterproofing cannot only help by reducing maintenance cost and strengthening your structure, but it can also prevent these microorganisms from affecting your building. Fungus and mould can create major health problems, including a weakened immune system, respiratory problems, and allergies.
If you eliminate the possibility for mould or fungus, then you create a clean living space. Proper waterproofing, such as waterproofing systems help keep the people in your home safe as well as safeguard your building's structure.
Southern Damp Proofing Services can meet your waterproofing needs by offering a wide variety of waterproofing systems. We can help with installation and repair. For more information call us at 020 7971 1329.
Information about London
Southern Damp Proofing is proud to offer Structural Waterproofing services.
London is a Capital City located in Greater London in England.
London's main tourist attractions include Canary Wharf, River Thames, Hatton Garden, and Three Mills.
A number of waterways and rivers such as London River Services, Kensington Canal, and River Thames are located within London.
London's council/local authority is a Devolution In The United Kingdom.
London is part of Greater London.
London is associated with the Bexley, Ponders End, St Pancras, Bethnal Green, and Bromley shire administrative regions.
Administrative ward subdivisions of a London also include Teddington, Kew, Barnes, and Brentford.
National parliamentary constituencies of the Capital City of London include Chelsea (UK Parliament constituency), Paddington North (UK Parliament constituency), Kensington and Chelsea (UK Parliament constituency), Westminster Abbey (UK Parliament constituency), and Battersea (UK Parliament constituency).
The Capital City of London additionally includes villages such as Arkley, and Harefield in its administrative area.
London contains a number of settlements including Seven Sisters, Gordon Hill, Forest Gate, World's End, Harold Wood, South Kensington, and Barnsbury.
Southern Damp Proofing's Structural Waterproofing service area in the Capital City of London also encompasses West Ham, Oakleigh Park, Ponders End, Brondesbury Park, and Chadwell Heath
Other service areas of Southern Damp Proofing within London, England include Enfield Town, Tooting, Gunnersbury, Surrey Quays, and Wapping,
in addition to London's outer urban areas Wealdstone, Pitshanger, Poplar, Colliers Wood, and Burnt Oak.
Last in order of mention, Southern Damp Proofing's Structural Waterproofing services cover the larger London area along with Chessington, Worcester Park, Streatham, Kensal Town, and Roehampton.
The small communities of Angel, Duckett's Green, Hornsey, Wimbledon Park, and Fulham are located within London, Greater London.
Towns including Eltham, Summerstown, Sydenham, Brent Cross, and Highgate are located in London.
Other towns including Uxbridge, St Mary Cray, Kingston upon Thames, Barking, and Romford can be found within the Capital City of London.
Institute of Cancer Research, and Lister Institute of Preventive Medicine located within London are distinguished through England and the United Kingdom.
Well-known schools in London are Redcliffe School, and Sussex House School.
Promoting cultural heritage in London is the Carlyle's House, and Design Museum.
Vauxhall Gardens, Ranelagh Gardens, and Wimbledon Park are popular with London locals and are known throughout England.
Notable roads within London include Herne Hill, Tulse Hill, and Swiss Cottage.
Places to see in London include Statue of Charles II, Royal Hospital Chelsea.
Blended into London a number of buildings of national importance can be found including Regent's Park Estate, Embassy of Spain, 66 Old Church Street, Albert Bridge, and Elephant and Castle.
A number of churches are located in London including Lady Margaret School, Chelsea Academy, and Chapel at College of St Mark and St John.
London has a notable history, including Nell Gwyn, Chelsea Harbour, Southwark, Enfield Island Village, and Clapham.
Canary Wharf are London's main business districts.
A variety of business including Granny Takes a Trip, J Gurney Nutting & Co, and Wilkinson Sword were founded in the Capital City of London.
Peter Jones (department store) is a major retail center point of commerce in London.
Free No Obligation Site Damp Surveys
Contact Southern Damp Proofing Now to Speak With an Expert