Investigation of Penetrating Damp
There are various reasons why your property might be vulnerable to penetrating damp. Some of the major causes of damp problems are leaking or punctured pipes, damaged roofs, and blocked gutters. The faults mentioned above lead to damp formation since they allow moisture to penetrate through the walls of your property.
As time goes by, the extent of the damp damages on your interior walls and lifting of the paintwork becomes more evident. These damages are even more exaggerated in the winter seasons when the water trapped in the walls freezes and expands, thus causing the flaking of the lifted paintwork.
Rainfall can also seep into the buildings with poorly maintained and repaired roofs, blocked gutters, overflows and other water entry points, thus causing penetrating damp. There can be a very significant structural damage to the walls and timbers of a building when the water reaches the framework of the building. It is easy to spot this type of damp, especially after heavy rainfalls by the large stains left on the ceiling, floors, walls, and interior paintworks.
Sections of the house which are difficult to maintain due to inaccessibility such as the parapets, the roofs, and the chimney are usually the most vulnerable to the effects of heavy rains. Roof junctions are mostly the major trouble spots because the water can penetrate through damaged water ridges, lead flashings, hips or the water fillets. In most cases, penetrating
damp
can be traced back to structural issues like damaged roofs, gutters, or wall cracks. Both interior and exterior walls of a building can be damaged by
damp
.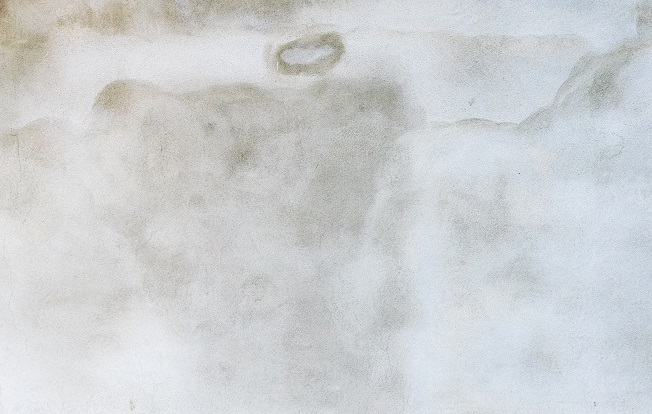 Damp Proofing Can Help Prevent
Rising / Penetrating Damp
Ingress of Water
Salt Crystallization
Plaster Breakdown
Damp Staining
Wet Rot / Dry Rot
How do you know you have penetrating damp?
Spotting the signs that a house has been infiltrated by damp is generally straightforward. Some of these symptoms include discoloured wallpapers or wall surfaces. Disintegration and blistering of plaster are also a sign of penetrating damp. You might even notice localised damp stains that appear randomly on ceilings and other concrete surfaces. Where the damp has persisted for more extended periods, you can experience a musky odour and even spot the growth of mould.
Any of the signs mentioned above should be reason enough to inspect your home for defects.
If this were a perfect world, it would only be advisable to carry out a weekly routine check of our property! But we all know that this is very unlikely since our world is far from perfect. Our daily routines keep us too busy to burden ourselves with another weekly roofing and guttering inspection. But even after saying all that, you could benefit a lot by spotting penetrating damp at its early stages since it would significantly cut down the damage repair costs.
Damp Investigations and Surveys in London
Getting a Penetrating Damp Investigation
To thoroughly examine the extent of the penetrative damp and the best course of action, the Chartered Surveyor will most likely propose to you a full damp survey. The professional diagnosis and the advice you get after a damp survey from a fully qualified surveyor can be very influential in making the right treatment procedure for the damp, thus saving hundreds of euros. The best way to know the qualifications of a surveyor and whether he is approved is by checking the CRDS (Certificate in Remedial Damp Surveying) or the CSRT (Certificate in Remedial Treatment).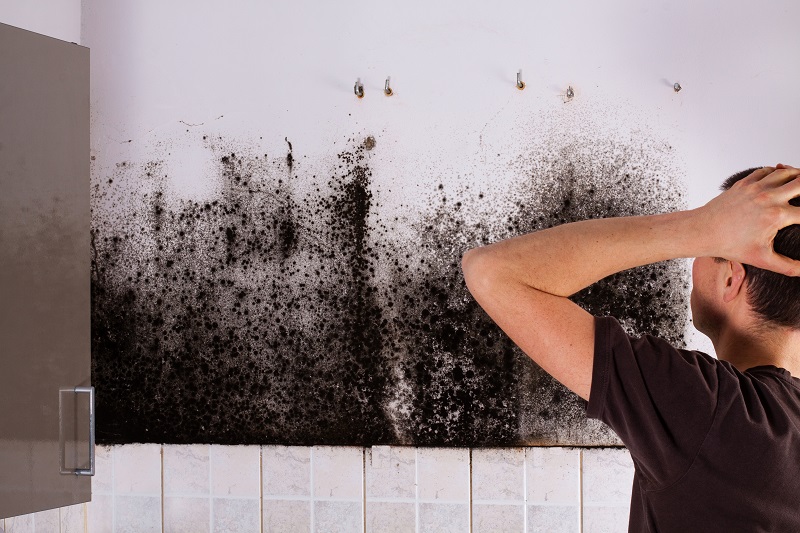 The first order of business is to do a property survey. Once we are familiar with the extent and nature of the
damp
problem, we can begin our treatment plan, which entails traditional building techniques and
damp
proofing systems. This plan ensures that the defects which allowed the
damp
are repaired and preventive measures such as waterproofed concrete or chemical water repellant are put in place.
Damp has been proven to cause serious health issues, not to mention the damages it can cause to your property if not treated early. Therefore, if you ever suspect that your home has damp, it is essential that you contact an independent surveyor for a professional opinion of whether you need a damp survey.
How much does it cost to treat damp?
Giving a standard price for dump treatment is impossible – a lot of factors are used in the cost determination of a damp treatment, for instance, the size of the property, how extensive the damage has spread, amongst other factors. What we can provide are some commonly used treatment procedures for penetrating damp and the average cost of each.
One of the leading causes of penetrating damp is problems in the cavity wall of a building. If the source of the problem is a blockage, the average clearing price of that section is around £130-£350. We can embed a cavity tray on the walls to prevent water from penetrating an inner wall from an exterior wall at a fee of around £250 per metre of wall. If a wall is found to have been weakened by the penetrative damp, a replacement course can be erected at a small cost of £165 per metre up to a fee of £350 for 5 metres of wall.
All these costs are nationwide average prices. Therefore, you should always be on the lookout because some regions in the country, for example in London and the South East England, tend to charge more. In cases where a defect in the outer walls is the source of the penetrative damp, and the fault repaired, the wall is coated with an external damp proof paint. The cost of this repair ranges from £100 to £500 depending on the extent of the damaged area.
It is essential to estimate the average cost you could incur when you are planning to treat penetrating dump. When the damp stays untreated for a long time, you might need an extensive treatment plan, usually very expensive – probably thousands of pounds. The problem could also be as basic as a leaking window which can be solved by resealing the section. You might even be able to repair such small defects yourself for less than £20! Therefore, taking preventive measures always surpasses the search for a cure, and being vigilant always pays.
Contact Us
Regardless of whether your property is new or has had numerous renovations, it is still prone to penetrating damp. Opting for a DIY might sound tempting, but it might turn out to be unsuccessful since it's very easy to do a misdiagnosis of the type of damp damaging your home. Thus, it would be in your best interest to contact our professional surveyor to evaluate the damp in your property. On arrival, our surveyor would identify the source of the damp, the extent of the damages and the repairs needed to fix the problem. We at Southern Damp Proofing located in London and the South East England can provide you with property survey services and free advice.
Information about London
Southern Damp Proofing is proud to offer Penetrating Damp Surveys services in London.
The Capital City of London, lies within England in Greater London.
London's main attractions include Three Mills, Canary Wharf, Hatton Garden, and River Thames.
A number of waterways and rivers such as London River Services, Kensington Canal, and River Thames are located within London.
London's local authority/administrative division is a Devolution In The United Kingdom.
London is based within Greater London.
London is attributed to shire districts including Bromley, Bethnal Green, Bexley, Ponders End, and St Pancras.
The wards and electoral sub divisions of London also include Kew, Teddington, Barnes, and Brentford.
Capital City's including London are split are representated parliamentary constituencies such as Kensington and Chelsea (UK Parliament constituency), Paddington North (UK Parliament constituency), Chelsea (UK Parliament constituency), Battersea (UK Parliament constituency), and Westminster Abbey (UK Parliament constituency).
The Capital City of London additionally includes villages such as Arkley, and Harefield in its administrative area.
London incorporates a number of settlements including Seven Sisters, Gordon Hill, World's End, Barnsbury, Harold Wood, South Kensington, and Forest Gate.
Southern Damp Proofing's Penetrating Damp Surveys service area in the Capital City of London also encompasses West Ham, Oakleigh Park, Ponders End, Brondesbury Park, and Chadwell Heath
Other service areas of Southern Damp Proofing in London, England are comprised ofTooting, Surrey Quays, Gunnersbury, Enfield Town, and Wapping,
as well as London's outlying urban areas Pitshanger, Poplar, Burnt Oak, Colliers Wood, and Wealdstone.
Last but not least Southern Damp Proofing's Penetrating Damp Surveys services cover the greater London area including Streatham, Roehampton, Worcester Park, Chessington, and Kensal Town.
Suburbs of London, Greater London, include Hornsey, Angel, Wimbledon Park, Duckett's Green, and Fulham.
Towns such as Brent Cross, Sydenham, Summerstown, Highgate, and Eltham are are part of London.
Additional towns such as Kingston upon Thames, Barking, Romford, St Mary Cray, and Uxbridge can be found within the Capital City of London.
Lister Institute of Preventive Medicine, and Institute of Cancer Research found within London are respected through out England and the United Kingdom.
Amongst the numerous schools and further education establishments in London are Redcliffe School, and Sussex House School.
Promoting cultural heritage in London is the Carlyle's House, and Design Museum.
Vauxhall Gardens, Wimbledon Park, and Ranelagh Gardens are popular with London citizens and known throughout England.
Local roads within London include Tulse Hill, Herne Hill, and Swiss Cottage.
Unusual (and unique) places within London include Statue of Charles II, Royal Hospital Chelsea.
Withing the boundaries of London, Embassy of Spain, Regent's Park Estate, Elephant and Castle, Albert Bridge, and 66 Old Church Street of special interest.
A number of churches are located in London including Lady Margaret School, Chelsea Academy, and Chapel at College of St Mark and St John.
The history of London has Southwark, Chelsea Harbour, Nell Gwyn, Enfield Island Village, and Clapham.
Canary Wharf are notable as London's main business centres.
A number of companies including Granny Takes a Trip, Wilkinson Sword, and J Gurney Nutting & Co in the Capital City of London.
London is a centre of commerce and shopping centers such as Peter Jones (department store) are famous.