Timber repairs and treatments
There are a ton of properties all around the UK that have timbers with designs and proper structure. All of this timber is prone to woodworm contamination, damp, rot and fungal decay. Luckily for your timber needs, Damp proofing has numerous long stretches of understanding behind us. We spend significant time in timber fixes and other related medications, as well as a variety of damp proofing solutions. Our goal is to provide you with the highest quality of timber repairs that offer you true value, as they will be high quality, reliable and made specifically for the needs of your property.
When does my property require timber repairs?
A property is helpless to an assortment of conditions identified with damp, for example, wet decay or dry spoil, or even pervasions of wood-exhausting bugs. This is when you need to repair your timber. At the point when these issues influence your timber, you may regularly need to supplant timber, jolt on steel flitch plates, or even graft new timber with existing timber utilizing epoxy pitch fixes.
In the event that it's gotten at the opportune time, the best strategy to fix timbers influenced by wet spoil or dry spoil is to find the full degree of the rot and slice timbers to where it lies. The uncovered areas would then be able to be treated with fungicide and new timbers can be acquainted with supplant the spoiled timber that has been removed. We always endeavour to retain structurally sound timber, however in the most severe of cases, we may need to repair and replace your timber.
Damp Proofing Services in London
Damp Proofing Can Help Prevent
Rising / Penetrating Damp
Ingress of Water
Salt Crystallization
Plaster Breakdown
Damp Staining
Wet Rot / Dry Rot
Why is timber treatment necessary?
Most properties throughout the United Kingdom use untreated timber, which may become infested with wood-boring beetles, or may become moist and experience damp or dry or wet rot. When any of these occurs, the timber will lose its strength and structural integrity. In a small number of severe cases, timber can cause extreme structural damage, so it is very important to treat your timber.
Call Southern Damp Proofing Today
For Top Quality Damp Surveys & Treatments
The benefits of treating timber
The benefits of treating timber are wide-ranging and plentiful. Treated timber will be more aesthetically pleasing, meaning that it will assist in creating a natural and warming impression, creating an incredible look for visitors to your property. This will also mean you can adapt your interior design around your fittings and personalise your house a lot more. Timber will get soaked from time to time, especially in the UK, and even indoor wooden fittings can become damp. Therefore timber treatment can assist you in keeping your home looking and feeling great.
Where is treated timber most commonly used?
Treated timber is most commonly used when constructing timber decks and pergolas, in fencing, in retaining walls, in vineyards, and in playgrounds. There are also a number of other building and industrial uses for treated timber. Due to its lifespan and durability, it provides a renewable, cheap, and maintenance-free material that you can use outdoors.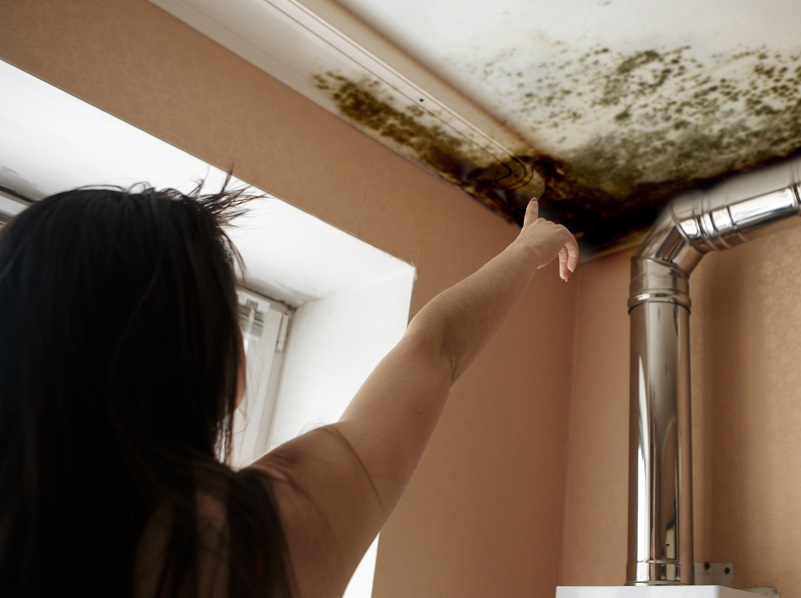 The other uses of treated timber may include:
Fescue boards
Wall linings, and cladding
Polls, posts, and stumps
Roofing and framing timbers
Marinas, bridges and boardwalks
Pergolas, carports and domestic usage
Subfloor timbers
Railings, fencing, farms and vineyards
The methods of timber treatment
Treatment is simple and effective and can easily extend the life of your wooden structures. This will not only increase their defence against insects and bacteria, but it will also stave off rot and a variety of wooden fungi that can eat into the timber causing it to lose strength. There are a lot of different natural or chemical processes that are common to timber treatment methods. These can be used in both residential or community buildings, and for a variety of different uses. These can be from garden posts to poles or fencing, to wooden decking or framing, and can even be used on your most ornate wooden furniture. All of these can be protected against daily weathering and a variety of bugs with a timber treatment. When it comes to timber treatment methods, there are three main ones to choose from. One of these will suit your individual situation the best.
Water-borne treatment: Popular because of its low cost and high availability, waterborne treatment is when preservatives and insecticides are mixed with a water-based solvent and implemented in a vacuum under high pressure. This creates a strong and defensive layer on the surface of the timber, meaning it will be at less risk of exterior damage. Water treatment can in some cases, however, result in your timber swelling, which will, in turn, increase the potential for internal twisting and splitting in the wood. This is a bigger problem if you want your decking or furniture to be extra sturdy.
Oil born treatment: a large layer of linseed oil or Tung oil will be mixed with preservatives in order to penetrate deeper into the wood than water-borne treatment can. This means it is both long-lasting and provides a glossier finish to your timber structures. It will also act as a drying agent and deter water which will prevent damp. A lot of oils can, however, emanate bad odours. So, if you are thinking about this treatment, make sure there aren't any parties or gatherings at your house too soon after the treatment.
Light Organic Solvent Preservatives (LOSPs): LOSPs involves using a white spirit as a solvent with insecticides mixed in alongside water repellent chemicals. This forms a protective coating over your timber. This treatment takes a lot longer and is a lot more expensive than water or oil-based alternatives, as it is also used in professional plants. It will also not be suitable for wooden garden fittings that will sit in soil. When finished your timber will be dry and elegant, however.
Timber repairs that are available from Dampproofing
We have a number of effective and useful timber repairs here at Dampproofing. What this means is we can tailor our service to your needs.
Our timber repair solutions include:
Wall plates
Beam strengthening
Joist Ends
Carrier beams
Due to a large number of options, our specialist team will be able to recommend and implement the best timber repair for you. Whether it's replacing timber, treating it or repairing it, our expert and highly qualified surveyors and technicians will be able to preserve the structural integrity of your property but also maintain its character.
Contact the timber treating experts today
If you think you need our services, or if you just want some expert advice or guidance, then call Dampproofing today on 01245 678920.
Information about London
Southern Damp Proofing offers Timber Treatment & Repair services in London.
London is a Capital City located in Greater London in England.
London's local tourist attractions include Hatton Garden, Canary Wharf, Three Mills, and River Thames.
London is well known for its many rivers and waterways including London River Services, Kensington Canal, and River Thames.
London's governing local authority structure is a Devolution In The United Kingdom.
London is located in Greater London.
London is attributed to shire districts including Bromley, Bethnal Green, Bexley, Ponders End, and St Pancras.
The wards and electoral sub divisions of London also include Kew, Teddington, Barnes, and Brentford.
Capital City's such as London are divided into parliamentary constituencies such as Westminster Abbey (UK Parliament constituency), Paddington North (UK Parliament constituency), Chelsea (UK Parliament constituency), Battersea (UK Parliament constituency), and Kensington and Chelsea (UK Parliament constituency).
The Capital City of London additionally contains villages such as Harefield, and Arkley in its boundaries.
London contains a number of settlements including Seven Sisters, Gordon Hill, Forest Gate, World's End, Harold Wood, South Kensington, and Barnsbury.
Ponders End, Chadwell Heath, West Ham, Brondesbury Park, and Oakleigh Park are also part of Southern Damp Proofing's Timber Treatment & Repair service area in the Capital City of London.
Other service areas of Southern Damp Proofing in London, England are comprised ofTooting, Surrey Quays, Gunnersbury, Enfield Town, and Wapping,
in addition to London's outlying urban areas Pitshanger, Wealdstone, Colliers Wood, Poplar, and Burnt Oak.
Last but not least Southern Damp Proofing's Timber Treatment & Repair services cover the greater London area including Streatham, Roehampton, Worcester Park, Chessington, and Kensal Town.
Fulham, Hornsey, Duckett's Green, Wimbledon Park, and Angel is within the constituency of London, Greater London.
Towns such as Brent Cross, Sydenham, Summerstown, Highgate, and Eltham are are part of London.
Additional towns that form parm of the Capital City of London include Barking, Uxbridge, Romford, St Mary Cray, and Kingston upon Thames
Lister Institute of Preventive Medicine, and Institute of Cancer Research found within London are respected through out England and the United Kingdom.
Amongst the numerous schools and further education establishments in London are Redcliffe School, and Sussex House School.
Provide a physical education forum within London is the Carlyle's House, and Design Museum.
Ranelagh Gardens, Wimbledon Park, and Vauxhall Gardens are popular with London residents and known through out England.
Local roads within London include Tulse Hill, Herne Hill, and Swiss Cottage.
London reputation can be ascribed to its rich heritage including Statue of Charles II, Royal Hospital Chelsea.
Situated in London, notable heritage assets include Elephant and Castle, Embassy of Spain, Albert Bridge, 66 Old Church Street, and Regent's Park Estate.
Many churches are still located in London, Lady Margaret School, Chapel at College of St Mark and St John, and Chelsea Academy to name but a few.
The history of London has Southwark, Chelsea Harbour, Nell Gwyn, Enfield Island Village, and Clapham.
London's main business centres are comprised of Canary Wharf.
London is the founding Capital City of number of companies including Granny Takes a Trip, Wilkinson Sword, and J Gurney Nutting & Co.
London's shopping centers are famous and people flock to Peter Jones (department store)
Free No Obligation Site Damp Surveys
Contact Southern Damp Proofing Now to Speak With an Expert