Your property maintenance effort will be of no avail if you neglect structural repairs. The longer you neglect structural problems, the more likely that your property will deteriorate further. Southern Damp Proofing considers the type of construction of your property and uses state-of-the-art techniques to devise an array of solutions tailored to remedy your specific problem. The problem of rotten timbers is often attributable to dry rot, or damp-related causes, such as wet rot.
Replacing timber that has rot –  wet or dry – within it can involve a lot of work, such as bolting on plates of steel, or "side-splicing" both existing and new timber. Structural repair to timber usually costs a lot of money and time. For instance, it may be too late for splicing or bolting on of new timber, when you wish to repair timber inside a lintel, such as one found in a terraced house, (either sandstone or Georgian). Likewise, consider a barn conversion. You may have no choice but to take out a whole lot of gargantuan timber tie beams.
At Southern Damp Proofing, we believe it's easy when you know how. And when you have the decades of experience that we bring to bear on timber repair and associated matters, you will share our confidence that the job can be done quite easily without having to cost too much.
What kinds of remedial actions can be taken?
Structural timber-related repairs can involve many kinds of remedial actions. Chronologically speaking, a property survey will be followed by an assessment of the remedies most likely to resolve the issue. Joinery and cosmetic, crack and shake repair, a splice of timber resin, also called TRS and solid resin are some of our most commonly exercised remedial actions.
How do you assess the need for structural repair?
The best course is to leave the assessment of damage in the hands of an expert and follow his advice. But before you consult the expert, you might see some obvious clues pointing to the nature of structural remedies you may need, including ground movement, masonry-related slumping, problems related to damp proofing, and masonry-related cracks.
Damp Proofing Can Help Prevent
Rising / Penetrating Damp
Ingress of Water
Salt Crystallization
Plaster Breakdown
Damp Staining
Wet Rot / Dry Rot
Why didn't these structural issues manifest themselves earlier?
An old property is bound to suffer the ravages of time. Problems relating to stonework and brickwork may even affect a new property, for causes beyond the control of the owner of the property. The occurrence of movement in the vicinity of a property could cause such property to bend and fracture. The reasons for such structural issues are not hard to find. For instance, the ground around the property may move or settle. Alternately, the water table level may fluctuate. There may be roots of trees within close vicinity of the property. The drains in the locality may be defective.
The underlying reasons for the development of cracks may be perceptible to a seasoned surveyor of property who can then suggest the most effective remedial action.
Damp Proofing Services in London
Why are structural repairs a critical need?
Don't sweep your problem under the carpet. As explained earlier, the longer you neglect the problem, the greater the risk of damage to your property and purse. But there is some good news as well. Thanks to our methods and techniques, you no longer need to break your bank to pay for structural repairs. We also allow our clients to avail of bespoke structural repair solutions tailored to address their specific issues.
What remedial action do structural repairs to timber entail?
While Southern Damp Proofing is synonymous with the most credible timber-related repair recommendation, we also allow you to choose from several techniques aimed at a permanent resolution of your timber-related problem. When you avail our expertise, you can not only wave goodbye to your timber treatment and damp proofing issues but also hope that you can keep the property in mint condition with our array of structural repair solutions. Structural repair is our area of specialisation, and you can rely on us to furnish you with a permanent resolution of the problem that boasts non-intrusiveness while delivering the best value for money.
Our solutions to timber-related issues include repair of joist ends, treatment of joist ends, repair of carrier beams, treatment of wall plates and carrier beams, strengthening of beams, and splicing of timber resin. Whether your need involves treatment of timber or use of resins in the repair of joist ends, just lie back and rely on the experience and qualification of our technicians and surveyors. You can rest assured that you will receive a bespoke solution to your timber repair problem.
Free No Obligation Site Damp Surveys
Contact Southern Damp Proofing Now to Speak With an Expert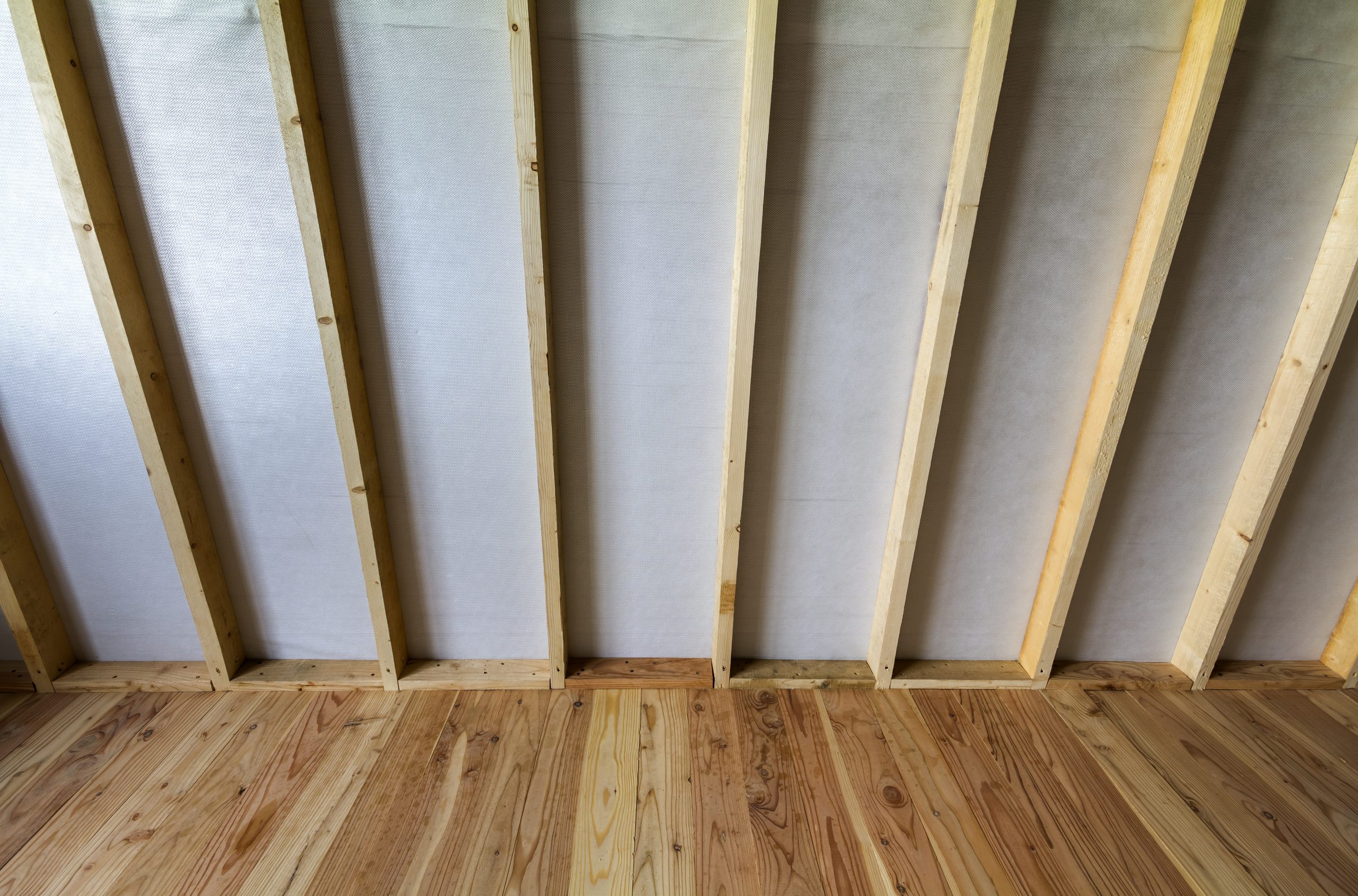 How do timber resin-related repair systems figure in the process?
Systems that deliver timber resin repairs have for several years been on our roster. We have enjoyed close associations with major manufacturers of such repair systems. As a rule, we keep abreast of technological advances in the field. For instance, a timber resin repair system may require reinforcement bars to be inserted.
A shuttering may require having resin poured into it, always taking care to ensure perfect matching with the old timber. The resin is grained and stained to ensure such matching. Small cracks may be filled with grouting resins. As a result of such repairs, the timber will be able to bear larger loads. The long-term benefits of timber resin-related repair cannot be discounted: repair times are sped up and money saved consequently. Not least, the strength of the repair often surpasses that of the original timber.
Why is Southern Damp Proofing your best choice?
If you want to repair your damaged timbers, you would want to engage the best in the business: Southern Damp Proofing. Our expertise is borne of over 10 years of experience in providing structural repair solutions to property owners. We provide great value for money with our non-intrusive solutions to structural repair issues. Our solutions are based on state-of-the-art techniques, techniques that the PCA has approved for use when we detect and repair structural problems.
You must no longer be daunted when you think of any kind of structural repair you may have to endure. Just leave it to Southern Damp Proofing. Expect our friendly local surveyors and technicians to answer your every query and guide you in the right direction. Our professional surveyors can also pay a visit to your residence to provide you with a survey of the structural damage if any.
Information about London
Southern Damp Proofing offers Structural Timber Repair services in London.
London is a Capital City in Greater London.
London's sightseeing opportunities include Hatton Garden, River Thames, Canary Wharf, and Three Mills.
A number of waterways and rivers such as London River Services, Kensington Canal, and River Thames are located within London.
London's local authority/administrative division is a Devolution In The United Kingdom.
London is part of Greater London.
London is linkedd to county district shires including Bromley, Bethnal Green, Ponders End, Bexley, and St Pancras.
The wards and electoral sub divisions of London also include Kew, Teddington, Barnes, and Brentford.
Capital City's including London are split are representated parliamentary constituencies such as Kensington and Chelsea (UK Parliament constituency), Paddington North (UK Parliament constituency), Chelsea (UK Parliament constituency), Battersea (UK Parliament constituency), and Westminster Abbey (UK Parliament constituency).
The Capital City of London consolidates hamlets such asHarefield, and Arkley within its border.
London contains a number of settlements including Seven Sisters, Gordon Hill, Forest Gate, World's End, Harold Wood, South Kensington, and Barnsbury.
Southern Damp Proofing's Structural Timber Repair service area like-wise encompasses Oakleigh Park, Brondesbury Park, Chadwell Heath, Ponders End, and West Ham in the Capital City of London.
Other service areas covered by Southern Damp Proofing within London, England include Gunnersbury, Surrey Quays, Wapping, Enfield Town, and Tooting,
in addition to London's outlying urban areas Pitshanger, Wealdstone, Colliers Wood, Poplar, and Burnt Oak.
Last in order but nevertheless important, Southern Damp Proofing's Structural Timber Repair services cover the wider London area including Kensal Town, Chessington, Streatham, Roehampton, and Worcester Park.
Smaller areas within of London, Greater London include Hornsey, Fulham, Angel, Duckett's Green, and Wimbledon Park.
Towns such as Brent Cross, Summerstown, Eltham, Highgate, and Sydenham can be found within London.
Additional towns that form parm of the Capital City of London include Barking, Uxbridge, Romford, St Mary Cray, and Kingston upon Thames
Institute of Cancer Research, and Lister Institute of Preventive Medicine located within London are distinguished through England and the United Kingdom.
London has a number of schools in the area including Sussex House School, and Redcliffe School.
Provide a physical education forum within London is the Carlyle's House, and Design Museum.
Wimbledon Park, Ranelagh Gardens, and Vauxhall Gardens are enjoyed by London residents and famous through out England.
Essential roads and infasructure in London include Herne Hill, Swiss Cottage, and Tulse Hill.
Places to see in London include Statue of Charles II, Royal Hospital Chelsea.
Situated in London, notable heritage assets include Elephant and Castle, Embassy of Spain, Albert Bridge, 66 Old Church Street, and Regent's Park Estate.
Many churches are still located in London, Lady Margaret School, Chapel at College of St Mark and St John, and Chelsea Academy to name but a few.
Included in the long history of London are Clapham, Southwark, Chelsea Harbour, Enfield Island Village, and Nell Gwyn.
Canary Wharf are London's central business districts.
The Capital City of London is home to a number of businesses including Granny Takes a Trip, J Gurney Nutting & Co, and Wilkinson Sword.
The main shopping centre for London is Peter Jones (department store)
FAQ's
How can I evaluate the need for timber resin-related repair?
You can consider timber resin-related repair to be inevitable if your property has timber affected by
rot
. While the problem is ordinarily treated via timber resin-related repair systems, please seek the counsel of a professional property surveyor before you embark on such repairs.
How will structural repair using timber resin benefit me?
Thanks to structural repair using timber resin, you can expect minimal disturbance, retention of the structure, durability of repair, and profile-matching of exposed timber.
What can I expect to pay for
damp
or timber-related treatment?
The repair cost is determined by the area of the property and the nature of the issue. So, the cost can best be determined via an examination of the level of damage after a house visit.