What is Brick Stone Waterproofing?
Brick Stone Waterproofing treatment helps the buildings to breathe. It aids the moisture trapped inside the stonework to evaporate but prevents external moisture from entering the structure. A lot of moisture from rainwater gets absorbed in the stonework through hairline cracks but this can be avoided by using stone waterproofing.
UK's ageing stone properties are at a greater risk of deterioration which is further aided by the perpetual rainy climate. Stone properties are susceptible to becoming damp and porous in time which helps water to further breach the structure. This can do serious damage to the stonework and cause issues like frost damage, black mould, mortar joints breakdown, efflorescence blown stonework, carbonation damage, and moss. In severe cases, water builds up within the voids and cavities leading to cavity fill water saturation. A single application of the stone waterproofing material is enough to protect new as well as old stonewalls from moisture. The waterproof material enters the structure and keeps the walls dry by repelling external water while letting the internal moisture evaporate.  The brick stone waterproofing method is one of the best ways to protect your sandstone, slate or stone walls.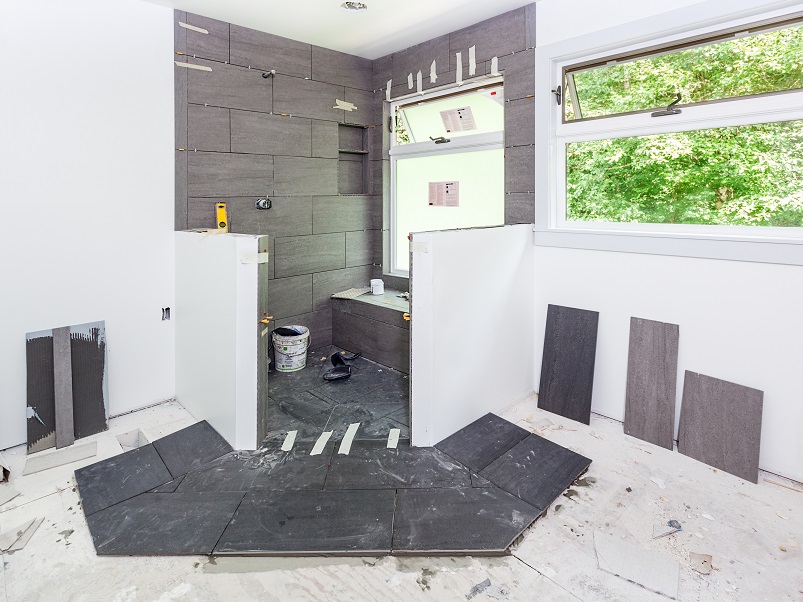 Why is it vital to safeguard your brick walls?
It is important to safeguard the brick walls as they are not waterproof. Cavity walls and impermeable material which is used while building modern homes, does not completely guarantee against penetrating damp caused by external water sources. The excess moisture and damp inside brick walls eventually damage the same and can even trigger the build-up of black mould.
It is observed that in the long run, atmospheric pollution, storms, and rain can cause some serious damage to buildings. This, in turn, leads to the growth of algae, corrosion, loss of structural strength, damage to the woodwork, and lichen etc. All these issues require an immediate and effective solution. If your home is already affected by penetrating damp or if you are looking to prevent the risk, we would recommend using good quality and verified waterproofing material on your brick walls.
Structural Waterproofing in London
Damp Proofing Can Help Prevent
Rising / Penetrating Damp
Ingress of Water
Salt Crystallization
Plaster Breakdown
Damp Staining
Wet Rot / Dry Rot
What are the procedures to Waterproof brickwork and stonewalls?
It is essential that we do not ignore the core cause of penetrating damp before we start waterproofing. All cracks, broken mortar, and faults should be repaired ahead of initiating the brick waterproofing treatment. Only after the structure of the building is restored, waterproof cream should be applied to the walls. This provides a transparent barrier between the exterior and external moisture, guarding the building against pollutants, frost, and rains.
Houses can be built using granite, bricks, cob and even slate which is a mix of sand, straw, and clay but all of them can be secured similarly. If you are not sure about the suitability of the waterproofing material for your home, we advise getting in touch with a technical advisor. It is possible that some substrates, which are water impermeable, might not totally absorb the active ingredients. This can be checked by applying a tiny portion of the waterproof material to a small part of the wall. There are two products obtainable for waterproofing a stone or brick wall.x
Call Southern Damp Proofing Today
For Top Quality Damp Surveys & Treatments
Water repellent creams and sealants for unpainted brickwork
In cases where the bricks are exposed or there is unpainted render, one coat of Remmers' Funcosil Façade Cream or Microshield Ultra can be applied to shield the wall from mould and water penetration for nearly 30 years.
How does the waterproof façade cream work?
The water repellent creams get absorbed deep into the bricks and stone while their thick consistency ensures there are no run-offs. The chemical agents in the cream force the water to form beads by creating an invisible barrier which prevents water penetration. An additional advantage is that the cream permits the walls to breathe by evaporating any existing moisture in the structure. By using water repellent creams, exposed bricks can retain their original look and remain dry.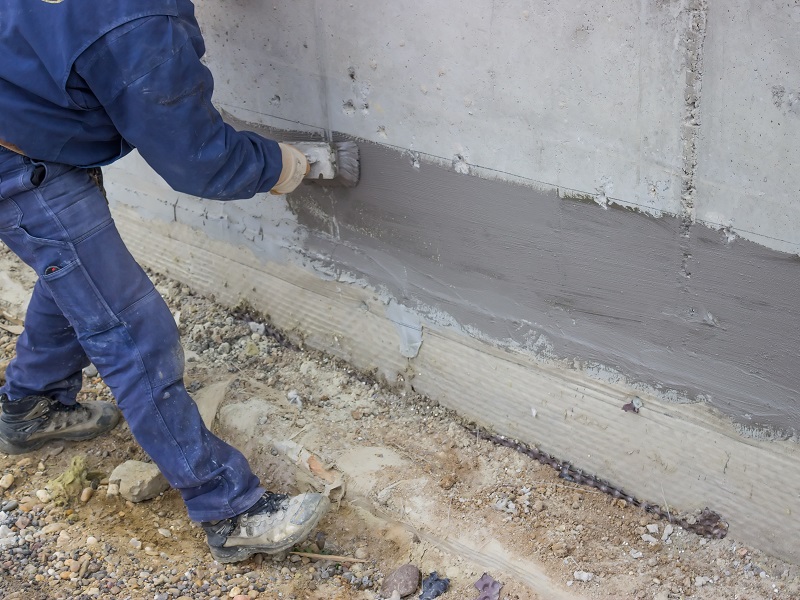 If you are looking for a cheaper substitute to Funcosil Façade Cream or Microshield Ultra, then you can opt for Microshield Masonry Water Repellent. It is a water-based repellent and can last for nearly 15 years. It is vital to ensure that the structure is in suitable condition and is not painted before application of the liquid based repellent. All defects like rising damp, hygroscopic salts, cracks, broken joints and defective connections along with bridged DPCs should be fixed in advance.
How to apply the water repelling masonry cream?
The water repellent product can be applied to the unpainted brick wall with the help of a roller or a brush.
How to waterproof cracked & painted walls
It is recommended that Elastoflex Waterproof paint is used on walls which are either treated, painted or suffer from cracked brickwork.
Water repellent paint
Remmers Elastoflex Waterproof paint is easy to apply and highly impermeable. This paint does not possess a creamy consistency but works wonders on bridging cracks. It is a suitable waterproofing treatment for walls which are either treated or cracked and also avoids expenditure on removing old layers.
How Elastoflex works
Elastoflex consists of silicone resin and each elastic coating includes a preservative film which helps in bridging gaps. Three coats of Elastoflex can easily repair cracks up to 0.3mm. It is advised that this paint be used only for outdoor surfaces as it cures in UV light.
How to apply Elastoflex?
Before applying Elastoflex, it is important to ensure that the surface is dry and any old coatings and moss or algae are removed. Further, ascertain if the size of the cracks is less than 0.3 millimetre as all bigger cracks would need mending before applying the paint. Next, a primer should be applied and left to dry. Once dry, Elastoflex Waterproof paint can be applied with a brush or a roller. Three coats of the paint should effectively bridge any small cracks and a gap of 12 hrs should be provided between each coat.
It is advised that professional services are used for any kind of waterproofing work. You can contact our specialist stonemason consultants to help decide the right waterproofing treatment for your home. We assure you total satisfaction using Southern Damp Proofing's reputed stonemason techniques and modern practices.
Free No Obligation Site Damp Surveys
Contact Southern Damp Proofing Now to Speak With an Expert
Information about London
Southern Damp Proofing is proud to offer Structural Waterproofing with Brick Stone Slate Services in London.
The Capital City of London, lies within England in Greater London.
London's main attractions include Hatton Garden, Three Mills, River Thames, and Canary Wharf.
Found within London are a number of prominent rivers and waterways including River Thames, London River Services, and Kensington Canal.
London's local authority/administrative division is a Devolution In The United Kingdom.
London is found in Greater London.
London is attributed to shire districts including Forest Hill, Motspur Park, Brondesbury Park, Northolt, and Dormers Wells.
The wards and electoral sub divisions of London also include Kew, Barnes, Brentford, and Teddington.
The Capital City of London is representated at a national level by Westminster (UK Parliament constituency), Battersea (UK Parliament constituency), Chelsea (UK Parliament constituency), Kensington and Chelsea (UK Parliament constituency), and Westminster Abbey (UK Parliament constituency).
The Capital City of London additionally includes villages such as Arkley, and Harefield in its administrative area.
Over the years London has assimilated a number of settlements including Harefield, Blendon, Tufnell Park, Chessington, Hillingdon, Tottenham Hale, and Woodford.
Paddington, Cockfosters, South Acton, Sutton, and Hampstead are also part of Southern Damp Proofing's Structural Waterproofing with Brick Stone Slate Services area in the Capital City of London.
Other service areas covered by Southern Damp Proofing within London, England include Edgware, Colliers Wood, Pimlico, Bermondsey, and Seven Kings,
as well as London's outlying urban areas Notting Hill, Brunswick Park, Bexleyheath, Gunnersbury, and Three Mills.
Last in order of mention, Southern Damp Proofing's Structural Waterproofing with Brick Stone Slate Services cover the larger London area along with Hampstead Garden Suburb, Upper Clapton, Finchley, The Hyde, and Dulwich.
Beckton, Hendon, Hook, South Hackney, and Lewisham is within the constituency of London, Greater London.
Towns including Dartmouth Park, Anerley, Mitcham, Albertopolis, and Norbury are located in London.
Additional towns that form parm of the Capital City of London include St Mary Cray, Bromley, Croydon, Enfield Town, and Kingston upon Thames
Institute of Cancer Research, and Lister Institute of Preventive Medicine in London are prestigious through out England and the United Kingdom.
London has a number of schools in the area including Thames Christian School, and The Hampshire School.
Informal learning environments in London include the Carlyle's House, and Saatchi Gallery.
St Luke's Church, Cadogan Place, and Crystal Palace are popular with London locals and are known throughout England.
Local roads within London include Elephant and Castle, Lillie Road, and Hatton Garden.
London is best known for Statue of Charles II, Royal Hospital Chelsea.
Withing the boundaries of London, Grosvenor Bridge, Cohen House, Canary Wharf, Hanger Hill, and Enfield Island Village of special interest.
Churches in London include Lady Margaret School, Church of Our Most Holy Redeemer and St Thomas More, and Chapel at College of St Mark and St John.
London has a notable history, including Three Mills, Battersea Railway Bridge, Merton (parish), Brixton, and Shepherd's Bush.
London's central business districts include Canary Wharf.
A number of companies including Wilkinson Sword, Chelsea Bun House, and Moonpig in the Capital City of London.
Peter Jones (department store) is one of London's shopping centers and a focal point of local commerce.
FAQ's
Will the Look of my stone/ brick change?
No. The application of waterproof façade
cream
does not change the texture of the stone or leave behind any residue.
How frequently will I have to apply the waterproof coating?
Depending on the weather, water repellent creams last for around 20 to 30 years. In order to check whether your walls require a fresh coating, you may apply a small quantity of the waterproof façade
cream
to a small area on the wall. If the
silicone
in the
cream
remains white while sitting on the wall, then your wall does not require a repeat treatment. However, if the
cream
gets absorbed into the wall, then it is time to start the treatment again.
Damp proof
paint
is made for internal use to safeguard against
damp
while masonry waterproof
paint
is for the exteriors. Damp proof paints come in grey, white or black colour while the Masonry waterproof paints are completely transparent. Also,
damp
proof paints do not get absorbed by the walls while masonry waterproof paints help the walls breathe.