Cavity Drainage Systems
A cavity drainage system is a waterproofing system that is used to protect structures that are underground from being damaged by water. You will find that the structure of the house that is in contact with the ground and the basement will benefit greatly when you have this kind of protection installed.
The premise of this system is that it uses an intricate yet simple method that directs water away from the property to make sure that waterproofing stands up to the challenge for years to come. These drainage systems fall under the code BS8102:2009, which has three types of basement construction. Among these three, is where you will find the drainage system that we will explore.
The BS8102:2009's 4 Grades of Basement
This code of protection defines the kind of basement structures that are built by most people for different purposes. These will include:
Basic utility; parking lots, plant rooms, workshops
Habitable; the ventilated and commercial areas people live in or work at
Better utility; workshops and plant rooms that need drier environments that are not covered in Grade 1
Special; archiving areas that need controlled atmospheres
As you will find out, depending on what you plan to do with the basement, you will need to have one of these definitions to apply properly to whatever you will be doing.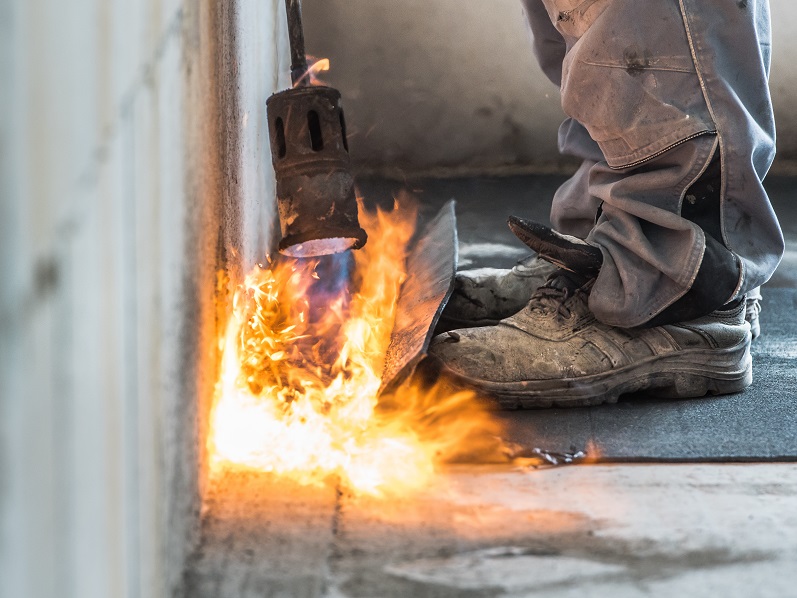 All the areas mentioned above are eligible for protection under the code BS 8102:2009. This is the standardized version allowed by the law for any structure that has soil behind it.
Damp Proofing Can Help Prevent
Rising / Penetrating Damp
Ingress of Water
Salt Crystallization
Plaster Breakdown
Damp Staining
Wet Rot / Dry Rot
The Kinds of Waterproof Constructions Needed
The three kinds of waterproof constructions that fall under this code are:
Barrier/Membrane protection
Drained protection
Structurally integral protection
When you are building a structure, one of these will be used to make sure that water does not damage anything.
The Forms of Construction Used
To get the kind of waterproofing that is needed to ensure that all underground or at-risk structures are well taken care of, there are three forms of construction that are used:
Contiguous or secant piling with the facing wall
Diaphragm walling
Reinforced concrete box
To get the best and most successful kind of protection, you will need to understand the construction, design and resolutions that ensure there is waterproofing that will not be compromised when exposed to water.
Vapour Exclusion Methods
In addition to the methods and forms that have been discussed above, you will find that there are other integrations which are done. They will fall under the category of vapour exclusion measures. This will depend on the environment within which your structure exists.
They include:
Internal membrane
External membrane
Heating and ventilation systems
Drained cavity
The code BS8102:2009 kind of construction performs really well when it comes to dehumidification, air conditioning and ventilation.
What Are Cavity Drainage Systems?
The cavity drainage system is most suitable for basements and cellar spaces. The cavity drainage system will help manage water by preventing it from leaching into the protected area. This effect is produced by the use of membranes, drainage channels, a pump system and a sump chamber.
When the damp proofing needs you have are not severe, the cavity drainage system is the best solution that you will need. This damp proofing method is designed especially to be laid on concrete and trim used in construction to cover the whole floor. This creates the membrane layer that will be situated right between the concrete floor and the underlayment. You should know that this membrane is not liquid.
There are no two basements which are built the same way. For that reason, there is a range of waterproofing methods that you can use. The most commonly used methods are the tanking membrane (cavity drain tanking membrane) and tanking slurry (structural waterproofing). These two are the most suitable methods that you can employ when it comes to protecting the structure from water.
How Does Cavity Drainage System Work?
The cavity drain system works through the use of waterproof membranes, pumping systems, drainage systems and control systems, to make sure that water is managed when entering the structure and then removed in a safe way to protect the integrity of the building involved.
The cavity drainage system is made using a membrane that is cuspated and then applied to the walls and floors of the structure. A channel is built into the junction where the wall meets the floor (wall/floor junction). This membrane is designed to allow water to get into the filter and then down the slab. Then, it is directed to find its way to the channel at the perimeter. The perimeter channel will then direct the water to a sump pump, which is below the slab.
The sump pump chamber will remove the water going into the structure and move it to the drains at ground level.
That is how water is expelled from under and around the basement to be deposited at the surface through the clever use of the membrane that prevents it from going in, the channels that collect it in one place and the pump that takes it to the surface.
What Are the Benefits of Cavity Drain Membranes?
There is a reason why drain membranes that use the cavity drainage system are so good. The system prevents the pressure around the basement from rising up to high levels that could damage the internal structure and construction. This air gap will allow the basement to breathe in dry out.
The cavity drain membranes are laid loose on the floors and then attached to the walls by the use of plus and sealing materials made specially to do this job. There is very little preparation that is done to the substrate. This reduced the workload that is supposed to be done before you can achieve the results that you are looking for.
After the membrane is fitted to the wall, the wall surfaces are then plastered or dry lined directly. At this point, you can even use a floor screed and install a floating dry board system. This eliminates any complications that may come because of having too many procedures to look at.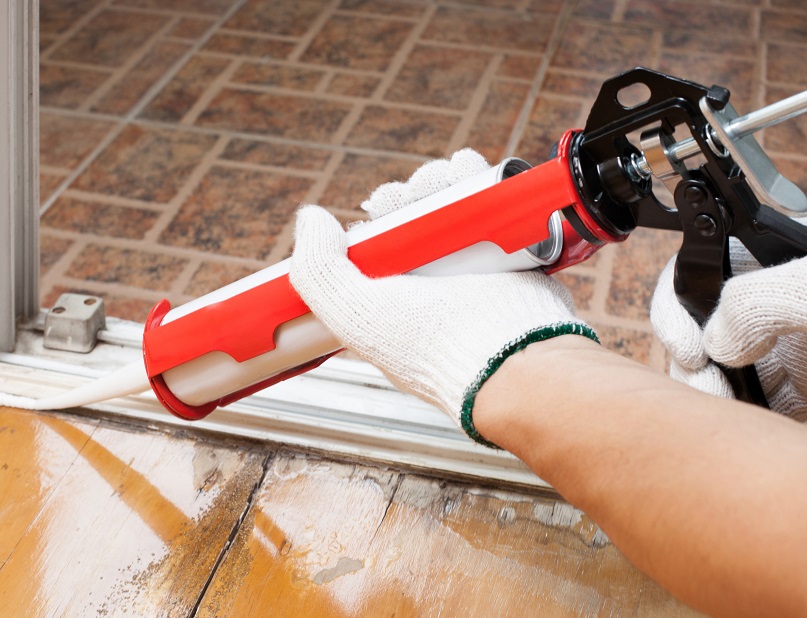 Installing a Basement Cavity Drainage System
The problem that waterproofing basement solves, is that of water pooling under or around the basement. Waterproofing problems like these ones could compromise the whole building above the basement if they get severe. That is why the first step when constructing will have to be waterproofing the basement from the outside of it.
First of all, you will need to install the sump chamber and the draining channels directly into the floor. The cavity drain wall membranes are usually installed with the use of special ancillary plugs made just for waterproofing purposes.
The next step is to cut a channel between the floor and the wall. This is how you will create the waterproof wall/floor junction. The waterproof scratch coat is then applied to the wall. You will have to wait for it to cure before continuing.
You will follow this by applying two slurry coats that are gauged, of structural waterproofing using approved rates. This is done prior to the second coat of rendering. You will also need to let this cure. After that, you can apply the finishing coat of plaster to bring the system to completion.
Pumps or Natural Drainage?
This cavity drainage system will work with pumps or natural drainage. We would advise that you use a pump as a backup instead of waiting for the natural drainage to do its job. Sometimes it takes longer and that stresses the membrane. The pump is necessary unless you know that the soil beneath and around the basement, will drain away the water, quickly enough.
When you live in flood-prone areas, you will find that there are pumps, which can do the job, twice as fast as the standard size ones. There is a way for experts to calculate the size of pumps that you need. Always get the experts to advise on what will be most effective. We can install the entire system including the pumps to create the drainage system that works best.
Hiring the professionals when doing any kind of basement waterproofing job will be very integral, and will determine how well you can protect your basement from water. This is not one of those projects that you can DIY.
The experience and qualifications that are needed to do this job are not to be taken lightly. There are details that some might miss and expose the basement to water ingress. A cavity drainage system may not seem complicated but it kind of is because everything needs to be done right and that way, last you a lifetime.
Free Site Survey No Obligation
Contact Southern Damp Proofing Now to Speak With an Expert
What Is the Recommended Cavity Drainage System?
British Standards recommend that you use the Type C drainage system. That is also what we call Cavity Drain Membrane waterproofing. This is an easy to install and maintain, system. This feature maintains efficiency for as long as you will be alive. The system used by the Newton CDM employs drainage channels which are situated where the weakness within the structure is to make sure that the pressure is dissipated and water trying to get in the structure is directed away from the property.
The cavity drainage system is designed to include inspection ports that are accessible when you want to maintain the waterproof system. The Type C waterproofing method needs these channels to make sure that is accessible for maintenance and if they are not included, it will fall short of the code of practice defined by BS 8102:2009. When you do not make them accessible, you will be breaching the UK building insurance companies policies that dictate this must be included.
When you employ experts like us, you will get the best accessible and maintainable cavity drain waterproofing system. This will ensure that you as the homeowner, is provided with a useful underwritten guarantee that will be within the policy of insurance companies and also waterproofing standards as dictated by BS 8102:2009 standards.
What Is the Cost of Installing a Cavity Drainage System?
The exact number depends on the size of the basement. In a nutshell, a cavity drain system is not cheap. However, it is the most effective kind that you can use when protecting your home. There are two different kinds of prices that you will need to pay to get this right. That includes the price for the materials needed to make the system and the one that you will pay to get expert/professional installation.
It is recommended that you get the materials needed and the professionals from the same place. This way, you are more likely to get a discount. Also, the professionals can look at the structure and tell you what kind of cavity drain system will work best for you.
Why You Need Professionals
It might seem like you can do this for yourself or that any contractor who is in charge of building the structure can do it. However, there are people who have specialized in this and know all the tricks of the trade that will make it work better. Here are some advantages you will have if you employ professionals for the job:
Precision
This job requires that things be done in a way that is exact and precise. If you mess up somewhere, you could end up having problems that could have been avoided from the word 'go'.
Maintenance Provisions
The law requires that the cavity drain system be accessible and maintainable. That is the reason why you will need someone who knows how to anticipate this kind of requirement and prepare the structure for it.
High-quality materials
Professionals know which material you will need to complete the system. In a marketplace where there are a lot of options to pick from, one might get confused about the kind of material that is needed and unsure which one will last. A professional can help with all that.
Recommendations
A professional can make the recommendations that you need when it comes to things like; whether or not you need a pump, which size you need and where does the water get deposited if you have a pump. This is very crucial when finalizing the system.
Analysis
The soil type and area you live at, is different from other places and a professional will be able to tell you what will enhance the system to work specifically for the environment you live in.
As you will find out, a cavity drain system is only as good as the person who is installing it.
Contact Southern Damp Proofing for Cavity Drainage Systems
Ready to start a project or require more information about us? Call us about your project or problem and we will be happy to help.
Information about London
Southern Damp Proofing is proud to offer Structural Waterproofing of Cavity Drainage Systems Service.
The Capital City of London, lies within England in Greater London.
London's local tourist attractions include Canary Wharf, Three Mills, Hatton Garden, and River Thames.
As a result of its location, a number of rivers and water ways inlcuding River Thames, Kensington Canal, and London River Services are found within London.
London's local authority responsible for the provision of all local government services is a Devolution In The United Kingdom.
London is situated in Greater London.
London is linkedd to county district shires including Northolt, Motspur Park, Dormers Wells, Brondesbury Park, and Forest Hill.
Administrative ward subdivisions of a London also include Barnes, Teddington, Kew, and Brentford.
Capital City's including London are split are representated parliamentary constituencies such as Kensington and Chelsea (UK Parliament constituency), Battersea (UK Parliament constituency), Chelsea (UK Parliament constituency), Westminster (UK Parliament constituency), and Westminster Abbey (UK Parliament constituency).
The Capital City of London also amalgamated villages such as Harefield, and Arkley within its boundaries.
Incorporated settlements within London's boundary now include Hillingdon, Tottenham Hale, Woodford, Harefield, Blendon, Chessington, and Tufnell Park.
Southern Damp Proofing's Structural Waterproofing of Cavity Drainage Systems Service area like-wise encompasses Hampstead, Sutton, Cockfosters, Paddington, and South Acton in the Capital City of London.
Other service areas of Southern Damp Proofing within London, England include Colliers Wood, Bermondsey, Pimlico, Seven Kings, and Edgware,
as well as London's outer urban areas Three Mills, Brunswick Park, Bexleyheath, Notting Hill, and Gunnersbury.
Last but not least Southern Damp Proofing's Structural Waterproofing of Cavity Drainage Systems Service cover the greater London area including Hampstead Garden Suburb, Upper Clapton, Dulwich, Finchley, and The Hyde.
Suburbs of London, Greater London, include Hendon, South Hackney, Beckton, Hook, and Lewisham.
Towns such as Dartmouth Park, Mitcham, Anerley, Albertopolis, and Norbury can be found within London.
Additional towns that form parm of the Capital City of London include St Mary Cray, Bromley, Croydon, Enfield Town, and Kingston upon Thames
Lister Institute of Preventive Medicine, and Institute of Cancer Research within London are known through out the England and the United Kingdom.
Notable educational establishments in London include The Hampshire School, and Thames Christian School.
Informal learning environments in London include the Carlyle's House, and Saatchi Gallery.
St Luke's Church, Cadogan Place, and Crystal Palace are popular with London locals and are known throughout England.
Notable roads within London include Elephant and Castle, Lillie Road, and Hatton Garden.
London reputation can be ascribed to its rich heritage including Statue of Charles II, Royal Hospital Chelsea.
Situated in London, notable heritage assets include Enfield Island Village, Hanger Hill, Cohen House, Canary Wharf, and Grosvenor Bridge.
London houses some well known churches including Lady Margaret School, Church of Our Most Holy Redeemer and St Thomas More, and Chapel at College of St Mark and St John.
Included in the long history of London are Shepherd's Bush, Three Mills, Merton (parish), Battersea Railway Bridge, and Brixton.
Canary Wharf are London's central business districts.
A variety of business including Chelsea Bun House, Wilkinson Sword, and Moonpig were founded in the Capital City of London.
London's shopping centers are famous and people flock to Peter Jones (department store)
Where Is The Cavity Drain Membrane System Fitted?
The cavity drain membrane system is specially designed to be used in cellars, basements and vaults that are under the property or under the ground surface level. The membrane is made using high-density polyethylene materials and is studded to make sure that it can be installed to the floor and walls with ease. This material will also protect the ceilings of the room or rooms that are undergoing conversion to be protected from water. Usually, a drainage channel is installed into the system to divert water to where the sump chamber and pump are so that it can all be moved out and deposited on the ground outside.
How does a Cavity Drain Membrane system work?
The cavity drain membrane gets designed to be able to allow water/moisture/vapour to get in and reach the membrane where it is then diverted to the place where you have the sump chamber which will allow the pump to direct the water to the ground outside.
Unlike structural waterproofing or tanking which blocks incoming moisture and just lets it sit there, the cavity drain system directs the water out. Once installed, the system can be dry lined or plastered directly. This is something that you will need to decide on before the drainage system is installed. That is how we will know whether or not to insert a pump and sump chamber.
This system will be used to move the water away from the property to an external drain or area that will be picked by professionals. The cavity drain membrane system will also ensure that the rooms protected can be kept warm and dry for a lifetime.
What is the difference between structural waterproofing and damp proofing?
Structural waterproofing is aimed at a range of structures that are below the ground. This will include cellars, basements, underground vaults, car parks, tunnels. Any structure that has soil touching it and is underground will need to be protected by structural waterproofing methods that cover all the walls that are in contact with the soil.
Damp proofing, on the other hand, is aimed at the problems that are found on the surface or ground level and above.