Flooding can result from damp soil around your basement; such flooding will spoil the fabric of the inner wall in addition to damaging private possessions. You can resolve the problem via a cellar or basement conversion that would also help expand your living space and boost your property value in the bargain.
You can seek answers to your queries from waterproofing specialists at our local branch. They will use their vast experience to rid your basement of dampness by devising a solution that is effective while being a good value for money.
Why Do Basements Get Moist?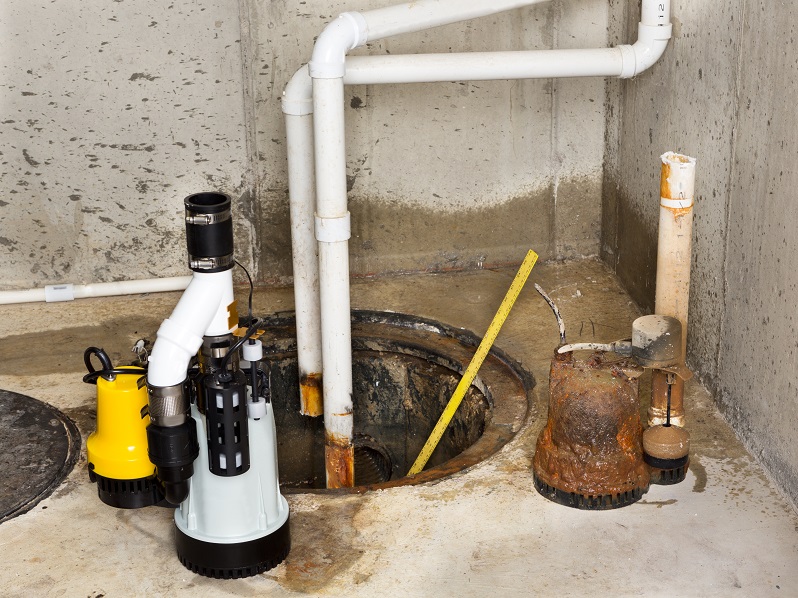 Regardless of how old or new your house is,
damp
below the ground can still affect it. Some properties may not be equipped with a
membrane
to ensure
damp
-proofing. Other properties may have got the installation of traditional
damp
-proofing barriers done directly onto their walls and under their floor slabs to stop the ingress of water into the property. Unfortunately, such systems may not be installed properly, and consequently, suffer damage or bridging in the event of a rise in the level of underground water. As a result, your walls and floors may have
damp
patches.
In extreme cases, flooding could also result, leading to additional damp issues such as mould growth and condensations. Rather than traditional waterproofing, you might prefer to install a system of water management that goes beyond holding the water in the waterproofed location back. Instead, the system diverts the water into the drainage and thus rids your property of water.
Why Does Damp Affect Cellars and Basements?
Damp is more likely to affect cellars and basements as these spaces are underground and their walls retain soil that groundwater has saturated. A lateral push of hydrostatic pressure enables the underground moisture to penetrate the wall. Failure to arrest the ingress can result in deterioration of the internal surfaces and brickwork.
We can either block (tank) damp in vaults, cellars, or basements or control it with membranes that are specially studded for the purpose.
Because people rarely use damp cellars or basements, these spaces often suffer from poor heating or ventilation. As there is scant control of the humidity and damp, these spaces are not pleasant to be in. Timber decay – including dry rot and wet rot — can also result from long-term dampness. The phenomenon is especially severe in case you have structural timbers directly touching or built into masonry that is damp.
All said and done, eradication of problems related to dampness in an underground part of a property can be very complex. Hence, you should engage an expert to investigate the issue thoroughly on a priority basis.
How Can Basement Waterproofing Help?
You would need basement waterproofing if you have built your property or structure, or a substantial part of it, below or level with the ground. You are likely to see water building up in the soil around the basement area: the groundwater table is effectively raised, and the hydrostatic pressure of water can adversely affect the property. The walls and floor of your basement are subjected to water pressure that could result in the seepage of water through joints and cracks as well as cause the structure of your basement to become weak.
In the absence of basement waterproofing, the seepage of water could result in structural issues, decay, mould, and myriad damp-related problems. You will observe differences in each basement waterproofing effort: project specifications can vary depending on what use the area was planned to be put to, as well as what conditions prevail at sites.
If you plan to convert the basement in order to make it a functional space, you will need a comprehensive waterproofing solution that can keep the area completely dry and fulfil regulations relating to living space. Traditional and modern waterproofing systems for use in basements have very different functionalities. Rather than relying on a simple application of a waterproofing barrier with the hope of making the basement impenetrable, users of modern waterproofing systems in basements seek to combine a cavity membrane aimed at waterproofing the floor and walls with a drainage system aimed at controlling the water.
The water seeping into the basement is managed and, in turn, directed by the system to a pump and sump combination or towards a previously provided drain. The water is pumped out by the system, effectively lowering the water pressure directed at the floor and walls to keep your basement dry.
Damp Proofing Can Help Prevent
Rising / Penetrating Damp
Ingress of Water
Salt Crystallization
Plaster Breakdown
Damp Staining
Wet Rot / Dry Rot
Can a Property Survey Help?
Note: We provide the service free of charge to owner-residents of the surveyed property lying within a 25-mile radius of our nearest branch. You may seek either a survey of your property or professional advice from our local branch.
After an inspection of your basement, our qualified professional (damp surveyor) can measure the extent of your damp problem. Southern Damp Proofing supplies only very experienced surveyors with a high degree of training: they would have dealt with every kind of rot and damp problems that your property could be subjected to. In other words, regardless of the nature of the problem, the surveyor will complete his survey and provide you with a suitable remedial plan.
Free No Obligation Site Damp Surveys
Contact Southern Damp Proofing Now to Speak With an Expert
Does a Ten-Year Guarantee Motivate You?
With more than eighty years of successful surveys leading to repairs of properties behind us, we have no hesitation, whatever, in offering our clients, such as yourself, a ten-year guarantee.
We at Southern Damp Proofing have long-standing membership of the PCA as well as the GPI, demonstrating our capacity to meet financial as well as technical requirements while offering a back-up in the form of an insurance policy (an optional extra) in addition to our ten-year guarantee.
Do You Seek Professional Cellar and Basement Repair?
Prospective clients of Southern Damp Proofing are aware that we deliver outstanding
cellar
and
basement
repair solutions. Our highly qualified and experienced personnel are armed with the technical know-how necessary to help our clients through the whole process of repair. Southern Damp Proofing's technicians and surveyors can keep your
cellar
and
basement
dry with an accurate diagnosis of your structural
waterproofing
issues, and designs of
waterproofing
systems, as well as installation of solutions for effective
waterproofing
of basements and cellars.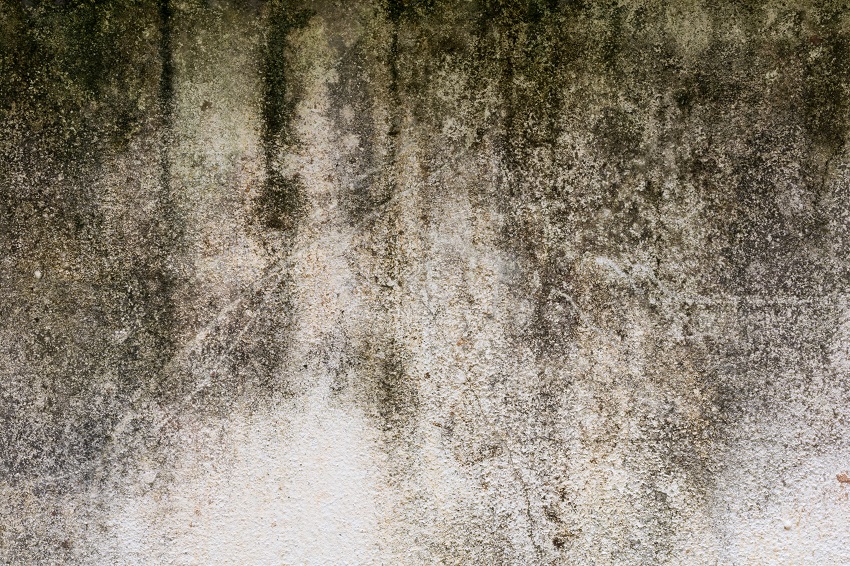 If you seek counselling from a professional advisor, ring 020 7971 1329. Alternatively, you can contact Southern Damp Proofing via our online contact form, and we will send a surveyor to your property.
We at Southern Damp Proofing have a network of branches across the United Kingdom, ensuring that a local branch in your vicinity will always be able to assign a professional cellar and basement team urgently to your property.
Call Southern Damp Proofing Today
For Top Quality Damp Surveys & Treatments
Information about London
Southern Damp Proofing offers Basement Treatment & Repair Services in London.
London, Greater London, a Capital City located in England.
London's main tourist attractions include Hatton Garden, Three Mills, Canary Wharf, and River Thames.
A number of waterways and rivers including London River Services, Kensington Canal, and River Thames are located in London.
London's local authority/administrative division is a Devolution In The United Kingdom.
London is part of Greater London.
London is associated with county districts including Forest Hill, Dormers Wells, Brondesbury Park, Northolt, and Motspur Park.
London's administrative wards and subdivisions also include Brentford, Kew, Barnes, and Teddington.
The Capital City of London is representated at a national level by Westminster (UK Parliament constituency), Battersea (UK Parliament constituency), Chelsea (UK Parliament constituency), Kensington and Chelsea (UK Parliament constituency), and Westminster Abbey (UK Parliament constituency).
The Capital City of London also encompasses villages such as Harefield, and Arkley within its administrative area.
London is formed by a number of settlements including Harefield, Tottenham Hale, Chessington, Blendon, Woodford, Hillingdon, and Tufnell Park.
Southern Damp Proofing's Basement Treatment & Repair Services area like-wise encompasses Hampstead, Sutton, Cockfosters, Paddington, and South Acton in the Capital City of London.
Other primary service areas of Southern Damp Proofing within in London, England accommodate Seven Kings, Pimlico, Bermondsey, Edgware, and Colliers Wood,
as well as London's outlying urban areas Bexleyheath, Gunnersbury, Three Mills, Brunswick Park, and Notting Hill.
Last but not least Southern Damp Proofing's Basement Treatment & Repair Services cover the greater London area including Hampstead Garden Suburb, Upper Clapton, Dulwich, Finchley, and The Hyde.
Suburbs of London, Greater London, include Hendon, South Hackney, Beckton, Hook, and Lewisham.
Towns such as Norbury, Mitcham, Anerley, Albertopolis, and Dartmouth Park are are part of London.
Other towns including Kingston upon Thames, Bromley, St Mary Cray, Enfield Town, and Croydon can be found within the Capital City of London.
Institute of Cancer Research, and Lister Institute of Preventive Medicine located within London are distinguished through England and the United Kingdom.
London has a number of schools in the area including Thames Christian School, and The Hampshire School.
Provide a physical education forum within London is the Carlyle's House, and Saatchi Gallery.
St Luke's Church, Cadogan Place, and Crystal Palace are the most notable parks and open spaces in London and are famous through out England.
Within London roads and infastructure include Elephant and Castle, Hatton Garden, and Lillie Road.
London reputation can be ascribed to its rich heritage including Statue of Charles II, Royal Hospital Chelsea.
Situated in London, notable heritage assets include Enfield Island Village, Hanger Hill, Cohen House, Canary Wharf, and Grosvenor Bridge.
London houses some well known churches including Lady Margaret School, Church of Our Most Holy Redeemer and St Thomas More, and Chapel at College of St Mark and St John.
Three Mills, Merton (parish), Brixton, Battersea Railway Bridge, and Shepherd's Bush are but a few of the important parts of the history of London.
Canary Wharf are London's central business districts.
London is the Capital City where a number of businesses were founded including Moonpig, Chelsea Bun House, and Wilkinson Sword.
Peter Jones (department store) is a major retail center point of commerce in London.
FAQ's
How can I foresee a leak in my
basement
?
Some advance indicators of a leaking basement include a floor covered in a pool of water or a trickle down of water on the walls. Other tell-tale signs include:
An increasing frequency of mildew or mould

A musty odour

A damp spot on the floor or walls

Walls covered with a whitish chalky substance

A crack in the floor or walls

Bubbling wallpaper or peeling paint

Rusty appearance of appliances and other objects made of metal

Warped wood or panelling

Incidence of dry rot
While a
damp
basement
by itself constitutes a relatively small problem, it could result in greater ones. A great deal of moisture generated or a mere seepage from a
basement
could result in the formation of black mould. It could also wreak structural harm to the foundation of your home.
Belongings stored in a wet basement could also be soaked, entailing an increased risk of attracting black mould. You can stabilise the value of your property with basement waterproofing, thereby ensuring mental tranquillity. You can get more information on our page dedicated to basement waterproofing.
Cracks formed in the floor or walls could cause seepage of water into a
basement
. Seepage can also transpire at many other places. Identify weak spots in the vicinity of your
basement
, including a mortar joint (a space between concrete blocks or bricks), a tie rod that reinforces masonry, any juncture (a "cove joint"), where the floor and walls meet which is the top part of the foundation of your home, or a window well. Leaky plumbing could also cause water seepage.