Damp proofing, treatments and repair, and damp proofing membrane
In construction, damp proofing is a measure to control moisture build-up. It is applied to the walls and floors of buildings to ensure moisture does not pass into a building's interior. Problems with dampness are among the most frequent when it comes to structural issues in homes.
Damp proof membrane (DPM) is a standout amongst the best and regular methods for fixing and forestalling dampness in your home. It is a material film that is connected to your dividers and floors to guarantee that dampness isn't transmitted into them. A case of a DPM would be polyethene sheeting, which can be laid under solid sections to ensure the solid does not ingest dampness from underneath it.
Damp Proofing Can Help Prevent
Rising / Penetrating Damp
Ingress of Water
Salt Crystallization
Plaster Breakdown
Damp Staining
Wet Rot / Dry Rot
What are damp-proof membranes?
Damp-proof wall membranes are created out of high-density polyethene (HDPE) or polypropylene. The thickness of the sheet is around 0.5 mm.
The moist confirmation film is basically used to make a hindrance between a solid subfloor and everything that is laid over it. This will cause the solid not to contact the wood, earthenware or quartz tiles, cover or rug. The primary point of this boundary is to keep dampness from going between the solid and the material made laid above it. DPMs can help with existing soggy issues, yet can likewise avoid future sodden or dampness issues also. On the off chance that you are introducing rug or parquet wood over cement and there is no soggy sealing, there will probably be issues later on.
How do damp-proof membranes work?
Due to the fact that damp-proof membranes are made from high-density polyethene or polypropylene, they are unaffected by moisture and moisture vapour. This will create a stud formation, which will look similar to bubble wrap, which will create cavities known as air gaps that will allow moisture to evaporate from the wall without restriction.
The different types of damp-proof membranes
Physical DPMs for concrete floors
Physical damp-proof membranes are usually faster and more efficient to install than using damp-proof coatings. This is because they can be installed on top of already damp surfaces. The drawback is, however, they will always require a separate floor covering on top of them as well as special attention when it comes to the floor or wall that is being maintained.
Dry base liquid applied DPMs
The benefits of these are that they can be applied to damp floors directly to create a damp-proof barrier, and will not raise the floor level. They are extremely easy to apply. Brands include dry base ECSC poxy floor coatings and dry base liquid applied DPM.
When should damp-proof membrane be used?
As soon as you notice damp or find evidence of salt on your walls, you will need to identify the cause of this before dealing with it. After the initial issue that was causing the damp is fixed, removal of old plaster and any surfaces that have deteriorated is recommended.
How is damp-proof membrane installed?
DPMs can be installed internally, with hardly any or even no surface preparation. Yet, installing a damp-proof membrane incorrectly can cause costly water ingress in the future. The damp-proof membrane should always be used as well as a damp-proof course in outer walls in order to ensure there is a continuous barrier to water. Without this, damp-proof membranes will be less effective.
How do I know if my property already has damp-proof membranes?
You can quickly check whether a DPM has been laid down by discovering the levels of moisture in your floor. This can be achieved by using an approved handheld moisture meter. You will need to make sure them moisture meter has been approved and tested so that you know your readings are accurate.
Acceptable more moisture content levels can be a personal thing and generally speaking, guidelines can vary. However, if the moisture content of your subfloor rises above the manufacturer's guidelines for the floor covering you have chosen, you are probably going to have to lay down a damp-proof membrane. This is the only way to be certain you are preventing moisture passage and problems with damp. Even if the moisture content is below the manufacturer's recommended level, it may still be a good idea to invest in the damp-proof membrane in some cases. It's always a good idea to future proof your home.
Do damp-proof membranes go above or below floor insulation?
Damp-proof membranes go below the insulation. Insulation should always be laid above the DPM. This way the concrete is protected, and so is the insulation. Without the DPM going below the insulation, there can be a risk of moisture damage, and this would degrade the insulation over the course of time.
What can cause a damp-proof membrane to fail?
In modern buildings, the causes of damp-proof membrane failure are less common. This is because they are usually built with durable plastic damp-proof membranes. The problems that can cause damp-proof membrane failure usually relate to moisture and damp rising up through the ground to the top of the concrete. So, due to the fact that new houses have membranes laid on to sand binding before concrete is applied, failure will not be an issue.
What is the difference between the damp-proof membrane and damp-proof course? In general, damp-proof course or DPC is applied at basement level, in order to restrict the movement of moisture through surrounding walls and floors. Knowing which material you need for DPC will require a comprehensive survey of your home. This is because a variety of different factors can influence which material is best, including climate and atmospheric conditions, the nature of your structure and the reasons for which DPC is needed.
Free Site Survey No Obligation
Contact Southern Damp Proofing Now to Speak With an Expert
The types of material for DPC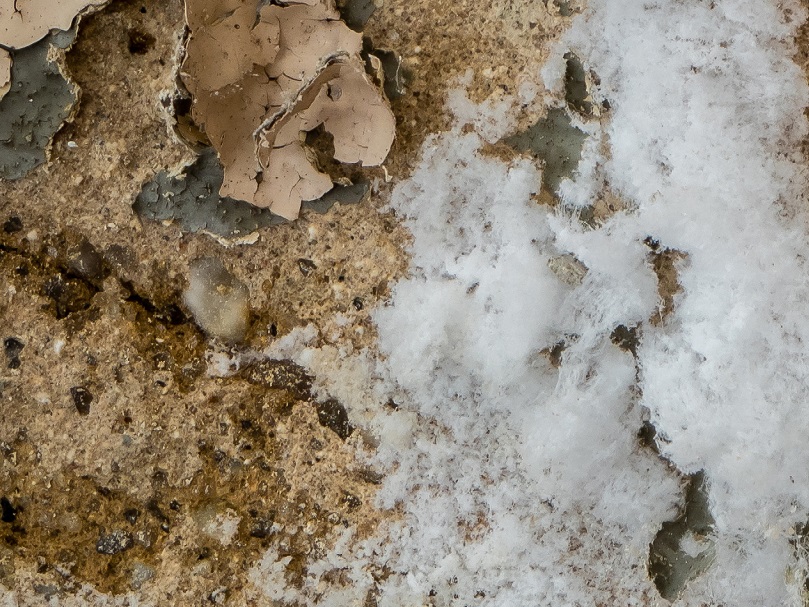 Flexible materials
These can be materials like bitumen felt. Felts may either be hessian based or fibre/glass-fibre based, flexible plastic sheeting, such as polyethene sheets. And more.
Semi-rigid materials
These can be materials such as mastic, asphalt, or even a combination of various materials or layers.
Rigid materials
These materials will consist of first-class bricks, stones, cement concrete, slate, and so on.
Damp-proof membranes are membranes implemented to prevent the transmission of moisture. For DPC, DPM may even be used. DPMs are moisture inhibiting foil that is 100% watertight. Damp will be starved because of this and unable to flourish, as it will not be able to penetrate the membrane.
DPM and DPC can both be extremely efficient and effective in treating issues with damp. If you suspect you may have a problem with damp, you can contact for a variety of damp-proofing and rising damp solutions in London and the South East England areas. Your first port of call can be the only one you need. Southern Damp Proofing also offers a wide range of high-performance, effective and cheap damp-proof membrane is to prevent the transfer of moisture and the ingress of damp into buildings.
Southern Damp Proofing
Information about London
Southern Damp Proofing offers Treatments & Repair Services in London.
London, Greater London, a Capital City located in England.
London's main tourist attractions include Hatton Garden, Three Mills, Canary Wharf, and River Thames.
A number of waterways and rivers including London River Services, Kensington Canal, and River Thames are located in London.
London's local authority/administrative division is a Devolution In The United Kingdom.
London is part of Greater London.
London is associated with county districts including Forest Hill, Dormers Wells, Brondesbury Park, Northolt, and Motspur Park.
London's administrative wards and subdivisions also include Brentford, Kew, Barnes, and Teddington.
The Capital City of London is representated at a national level by Westminster (UK Parliament constituency), Battersea (UK Parliament constituency), Chelsea (UK Parliament constituency), Kensington and Chelsea (UK Parliament constituency), and Westminster Abbey (UK Parliament constituency).
The Capital City of London also encompasses villages such as Harefield, and Arkley within its administrative area.
London is formed by a number of settlements including Harefield, Tottenham Hale, Chessington, Blendon, Woodford, Hillingdon, and Tufnell Park.
Southern Damp Proofing's Treatments & Repair Services area like-wise encompasses Hampstead, Sutton, Cockfosters, Paddington, and South Acton in the Capital City of London.
Other primary service areas of Southern Damp Proofing within in London, England accommodate Seven Kings, Pimlico, Bermondsey, Edgware, and Colliers Wood,
as well as London's outlying urban areas Bexleyheath, Gunnersbury, Three Mills, Brunswick Park, and Notting Hill.
Last but not least Southern Damp Proofing's Treatments & Repair Services cover the greater London area including Hampstead Garden Suburb, Upper Clapton, Dulwich, Finchley, and The Hyde.
Suburbs of London, Greater London, include Hendon, South Hackney, Beckton, Hook, and Lewisham.
Towns such as Norbury, Mitcham, Anerley, Albertopolis, and Dartmouth Park are are part of London.
Other towns including Kingston upon Thames, Bromley, St Mary Cray, Enfield Town, and Croydon can be found within the Capital City of London.
Institute of Cancer Research, and Lister Institute of Preventive Medicine located within London are distinguished through England and the United Kingdom.
London has a number of schools in the area including Thames Christian School, and The Hampshire School.
Provide a physical education forum within London is the Carlyle's House, and Saatchi Gallery.
St Luke's Church, Cadogan Place, and Crystal Palace are the most notable parks and open spaces in London and are famous through out England.
Within London roads and infastructure include Elephant and Castle, Hatton Garden, and Lillie Road.
London reputation can be ascribed to its rich heritage including Statue of Charles II, Royal Hospital Chelsea.
Situated in London, notable heritage assets include Enfield Island Village, Hanger Hill, Cohen House, Canary Wharf, and Grosvenor Bridge.
London houses some well known churches including Lady Margaret School, Church of Our Most Holy Redeemer and St Thomas More, and Chapel at College of St Mark and St John.
Three Mills, Merton (parish), Brixton, Battersea Railway Bridge, and Shepherd's Bush are but a few of the important parts of the history of London.
Canary Wharf are London's central business districts.
London is the Capital City where a number of businesses were founded including Moonpig, Chelsea Bun House, and Wilkinson Sword.
Peter Jones (department store) is a major retail center point of commerce in London.
Must I remove the plaster before applying the membrane?
Depends. If you have a cement render, your wall is made of hard, good sand and can withstand the drilling, then you don't have to remove it. However, if you your wall has Bonding plaster and Gypsum, then you have to remove it.
Can I use a Membrane if my wall is old and rough?
Absolutely. If your wall is loose, uneven, or out of line, a timber 'stud' frame will hold the Membrane in place.
When is a Membrane used?
Usually below the ground like in a cellar or basement. But it can also be used above the ground in cases of 'salts' problem, stained chimney breast or a cold wall.